Targeting the right prospects is central to B2B marketing but getting them to engage with you and your brand is the next biggest challenge. Creating and providing valuable content can be the catalyst to gaining the best results but what type of content should you be creating?
Each prospect requires individual content based on subject and format. Matching their needs and guiding them through the content funnel below can help them on their purchasing journey to becoming the next one of your customers.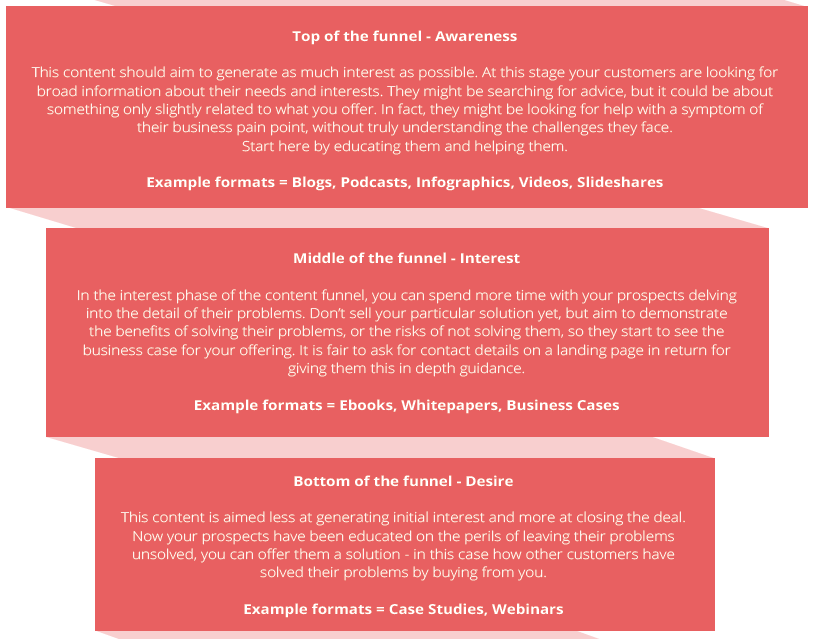 This type of funnel is become more common place with B2B marketers today when launching lead generation campaigns. Inbound marketers like HubSpot also use this type of format to describe what type of content prospects typically engage with and at what stage of their B2B buying decision they do this:
Top of the Funnel: The "awareness" stage, where people looking for answers, resources, education, research data, opinions, and insight.
Middle of the Funnel: The "evaluation" stage, where people are doing heavy research on whether or not your product or service is a good fit for them.
Bottom of the Funnel: The "purchase" stage, where people are figuring out exactly what it would take to become a customer.
Inbox Insight tend to focus on generating leads using both awareness (top of the funnel) and interest (middle of the funnel) content and so for this blog, we're going to focus in on the middle of the content funnel – and more specifically, whitepapers.
Whitepapers are everywhere, which isn't a surprise. They identify a problem whilst providing a solution. It may sound like an oversimplification, but it's not as easy as it sounds to create a great whitepaper and there are a number of key elements that separate a good whitepaper from a great whitepaper.
With that in mind, here are five client whitepapers we've promoted and that we love – plus why.
1 – Lifesize – '6 Common Illnesses and Their Contagious Periods'
Shareable
Evergreen
Relatable
Multi-discipline
This whitepaper from Lifesize is simple, lightweight but incredibly useful around any office. Sickness can have a negative impact on any workplace and the productivity of your workforce.
Audio and video telecommunications provider Lifesize have created a beautifully simple and informative whitepaper that can be sent to any Managerial persona looking to protect productivity and minimise the impact of illness within their department, across multiple lines of business. Illness never goes away either, so this piece is particularly strong at staying evergreen and relatable, whilst excellently tying in Lifesize's solution at the end of the piece.
1. Short but sweet introduction

2. The 6 illnesses are explained clearly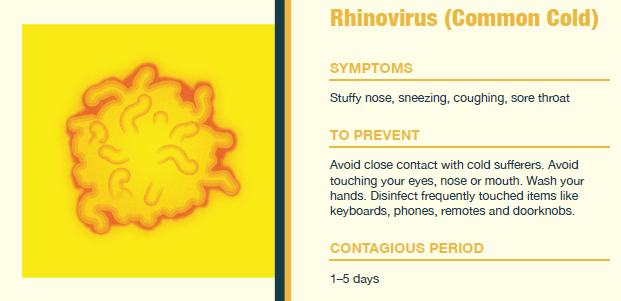 3. The brand and solution is tied in

2 –Dotmailer – 'Don't be a copywronger! 5 tips to help you write better marketing emails'
Easily re-purposed
Readability
Examples
Writing copy in marketing can be difficult at times and this whitepaper from Dotmailer helps to address the issue with top tips and tricks. Although there are numerous guides out there, this one stands out due to the play on words in the title ('Copywronger'). It's easy-to-read, shareable, won't take a large chunk out of your day and carries some actionable tips to introduce to your daily work routine.
1. Two possible titles (depending on audience)

2. Introduces the problem

3. Efficient examples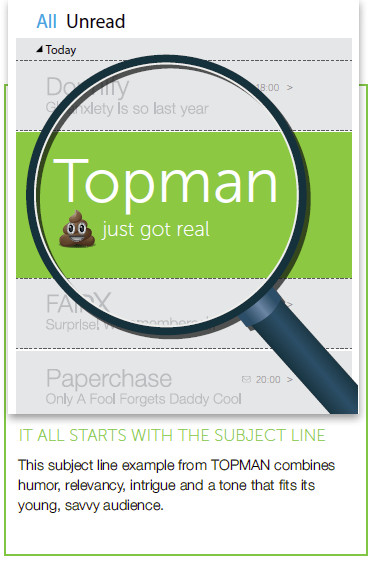 4. Rounds up with a free trial

3 – Proofpoint – 'The Hidden Costs of Microsoft Office 365 Security & Compliance'
For corporate use
Statistics
Case studies
Holistic
Jam-packed
Unlike the first two we've featured, this whitepaper by Proofpoint carries a lot more content in terms of both word and page count. But considering you could read numerous 50+ page guides surrounding the same complex issue, it's a must-read.
Microsoft Office 365 continues to be a common name in thousands of organisations and IT departments around the world since its launch in 2011, so this whitepaper would be a beneficial addition to almost any PC-heavy office. The main pull for any IT Manager is the title; finding out the 'hidden costs' is enough to entice any potential prospect into downloading this.
1. The title hooks you in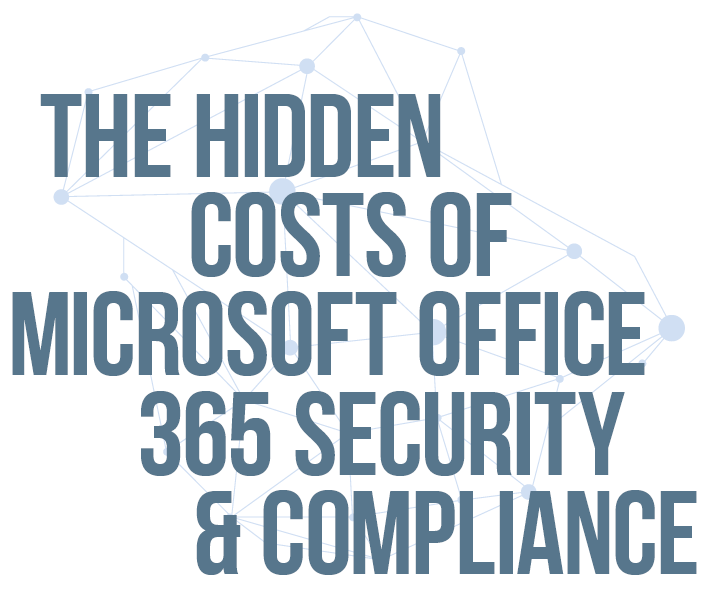 2. Technical, yet simple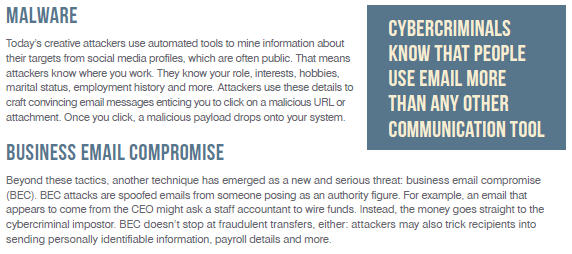 3. Targets specific departments



4. Provides an answer, visually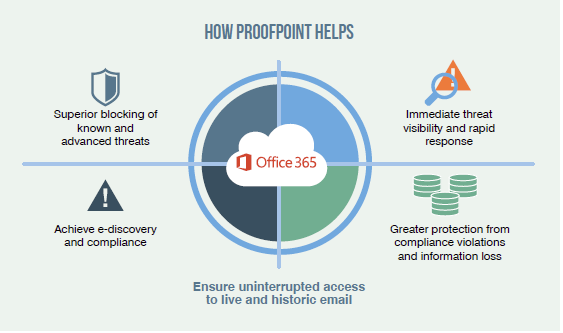 4 – Glassdoor – 'How to Conduct Better Interviews'
Valuable advice
Visually aesthetic and interactive
Multi-discipline
'Hero content'
Easily re-purposed
Interviews are unavoidable, for both candidates and employers. Therefore it's important to know what you can and can't do during the process, from start to finish. This fantastic whitepaper from Glassdoor is essential for any organisation and would be well received by any hiring Manager within any department.
There are a number of interactive sections with worksheets, checklists and general interview advice. Each section could easily be re-purposed as separate guides too, extending the lifespan of this particular piece of content.
1. Engaging and provoking introduction

2. The interview stages are broken down into bitesize chunks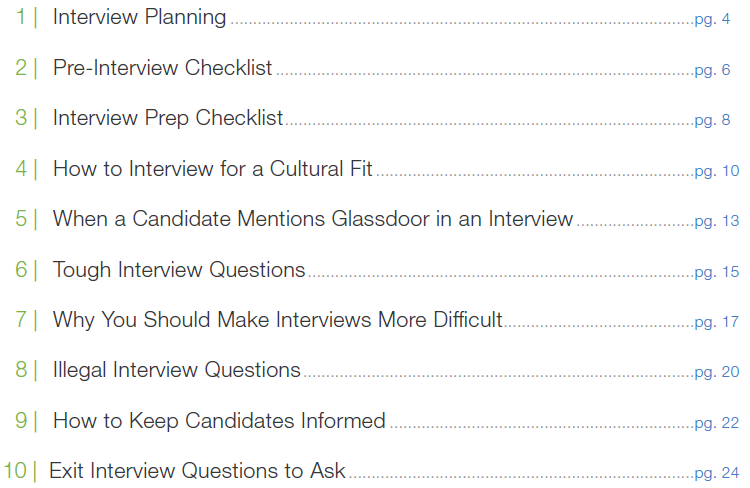 3. Checklists and worksheets – get involved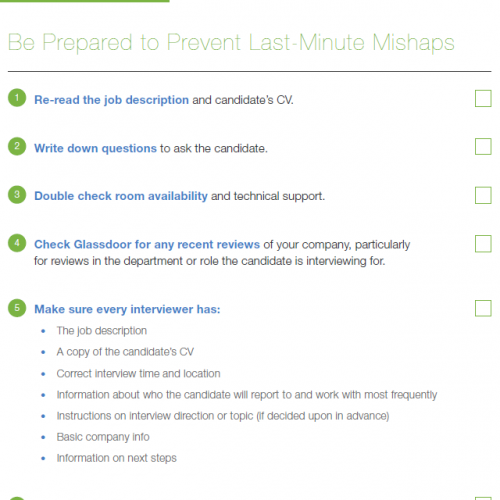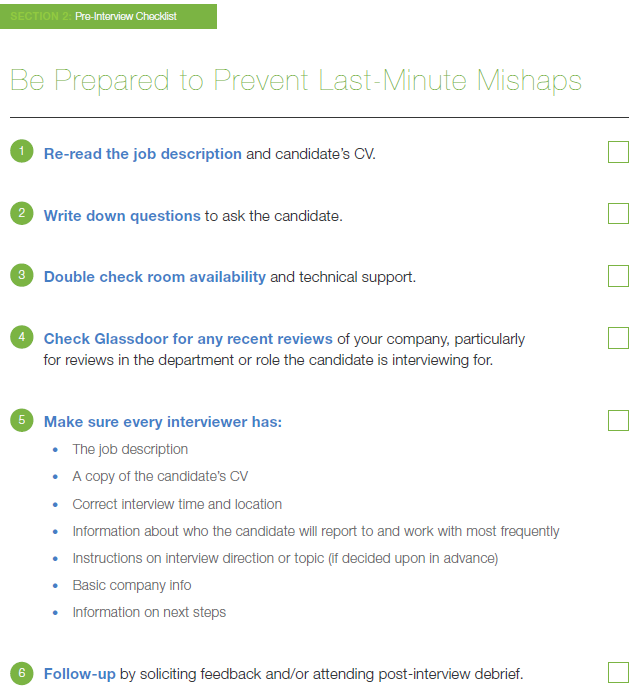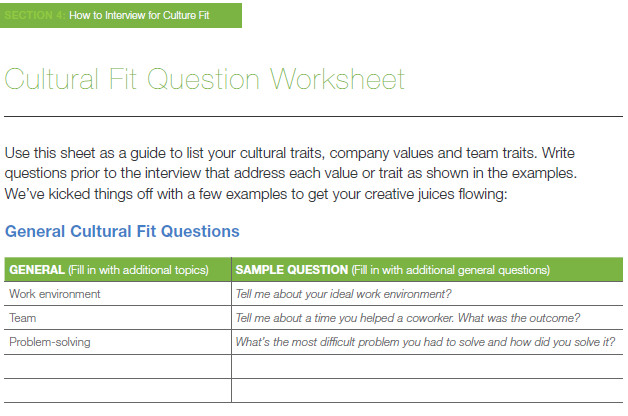 4. Keeps you lawfully informed

5. Offers a helping hand – again…

5 – Kaspersky – 'Foolproof Employee Security Checklist'
Regional statistics
Consumable
Many takeaways
Lastly, but certainly not least, this concise whitepaper from Kaspersky is another must-have, especially in light of recent cyber-attacks.
It's quick, easy to read and full to the brim with expert advice regarding IT security threats – including the steps that can be taken to avoid a disaster at work. The core of the whitepaper focuses on ten top tips for improving how security conscious employees are, along with insightful and practical 'takeaways'.
1. Enticing introduction to the problem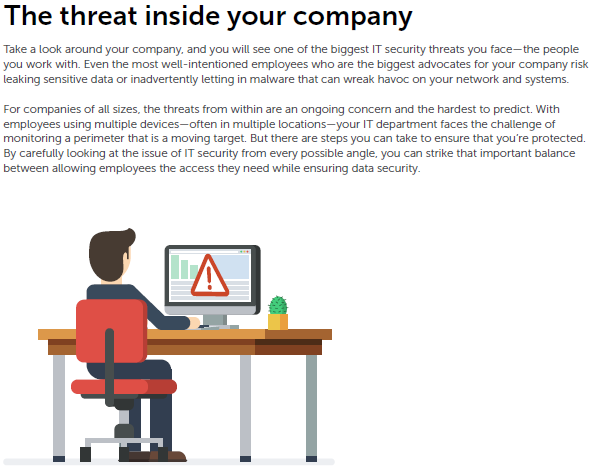 2. Key statistics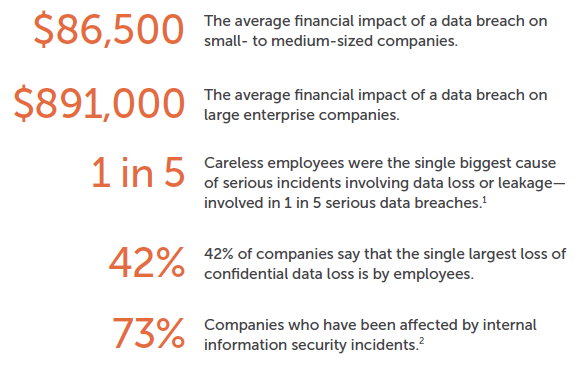 3. Top tips with top takeaways

4. And finally – offers a solution

A handful of overarching themes are running throughout these select whitepapers, but there are no set rules as such. Most whitepapers are structured to provide a potential customer with a problem and solution. All of the featured publications clearly outlined the problem, whether it was cyber security or what to do in an interview, they all open a door in the end – usually with a free trial.
Here are our top 5 elements for creating a great whitepaper:
Multi-discipline – finding a way of creating a piece of content that i) offers advice, ii) ties in your solution and iii) can be promoted to a variety of personas in multiple departments will naturally see the amount of leads you generate increasing significantly.
Evergreen – ensuring that the content's relevancy isn't based on a season or year will allow you to syndicate it for an extended timeframe.
Easily re-purposed – if individual sections can be cut out and made into individual/stand-alone guides with different titles, that's the mark of a successful piece of 'hero' content.
Actionable takeaways – after the reader (/prospect) has downloaded and read the piece, it's crucial that individual feels informed and is ready to implement some of the advice.
Visually engaging – grabbing someone's attention with an interesting topic or title is the first challenge; but a whitepaper should also draw someone into reading it by being memorable. A great design and visual layout should mean large sections are not left unread and the prospect doesn't find consuming the information a chore!