As we come up to the end of the year it's a time for reflection. So cosy up with a cup of cocoa and let's think about what matters most this holiday season – just how effective is your lead management process?
When lead revenue and profit are top of the marketing agenda, the pressure's on to deliver performance marketing that demonstrates quick-fire success and an impressive ROI. But if the right lead management process is not in place, all your best efforts could be leaking right out of your lead generation pipeline…
So we've hopped in our sleigh and gathered 10 stats from around the world (in one night!) that highlight the importance of a well thought out lead management process: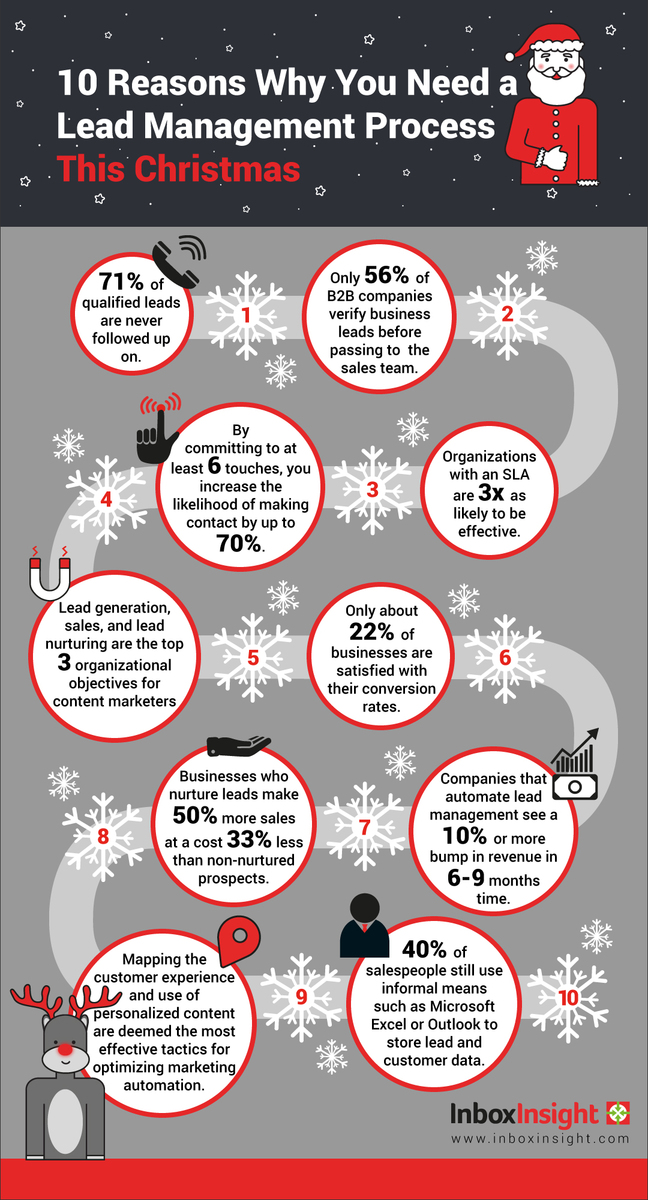 References: Forbes, Marketing Sherpa, Hubspot, InsideSales, Wordstream, Econsultancy, StrategicIC, Ascend2,
To discover what goes into a winning lead management process, download our definitive guide to Lead Generation now.