Products
Access 3.5M active business professionals specializing in Marketing, HR, IT and Business Management
We help hundreds of brands scale up their B2B marketing through intelligent content creation, amplification and brand awareness activities…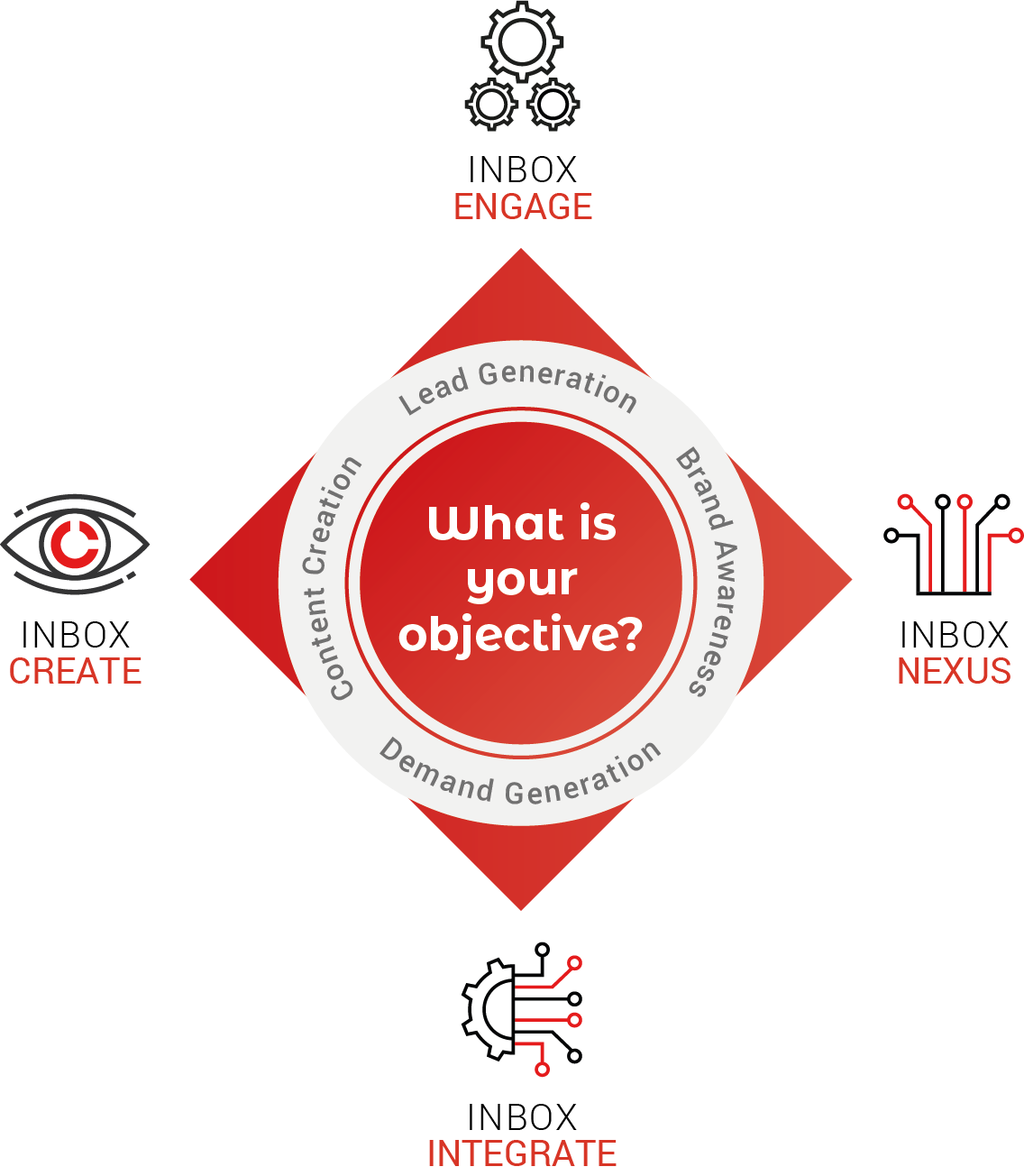 See how we can support your B2B marketing with a series of optimized demand generation products – all based on your objectives!
InboxCREATE – Translate your content strategy into original, authentic content that achieves your goals.
InboxENGAGE – Transform readers into qualified business opportunities, through the power of content! Locate your target audience and harness our digital intent signals to exceed traditional lead generation techniques.

InboxNEXUS – Magnify your audience reach and scale with ease. This solution leverages targeted email marketing and the latest programmatic advertising technology to achieve outstanding reach.
InboxINTEGRATE – A powerful end-to-end demand generation solution. See the difference this integrated, multi-channel approach makes as you reach and drive inbound opportunities with unparalleled precision and scale.
Follow in the steps of some of the world's strongest brands…