B2B Demand Generation Agency
B2B Demand Generation Services That Drive Results
Inbox Insight combine best practice tactics and unique insights to accelerate your growth.
Accelerating demand for leading brands. Slide through some of our favourite brands we've worked with.
What does Demand Generation do?
Run full-funnel campaigns that reach and convert your target audience into high quality leads.
How does Demand Generation work?
Identify who is in-market using intent data and market intelligence. Accelerate your go-to-market with our all in one services.
We gather unique buyer insights to understand your target personas and accounts.
We deploy that intelligence across multi-channel tactics to engage your audience.
AI Powered Prioritization
Generate in-market leads from your Ideal Customer Profile
Integrated programs to solve your marketing objectives
Find the answers to the most pressing questions about content creation.
What is B2B demand generation?
Demand generation is a marketing strategy aimed at creating awareness and interest in a company's products or services. It involves identifying potential customers, creating content that resonates with them, and nurturing these prospects into high-quality leads for the sales team. The ultimate goal of demand generation is to create a predictable sales pipeline that fosters meaningful interactions between buyers and sellers, thereby growing the business.
How does insight improve demand generation results?
Insight plays a crucial role in demand generation as it allows marketers to understand their target audience better. By analyzing behavior patterns, preferences, and needs, businesses can create more personalized and relevant content. This, in turn, increases the chances of converting prospects into leads. Insight also helps in identifying the right channels for promotion, optimizing campaign strategy, and measuring the effectiveness of demand generation efforts.
Which channels should I use in a demand generation campaign?
When planning a demand generation campaign, selecting the right channels is crucial for reaching your target audience effectively and driving demand for your products or services. The choice of channels will depend on your specific goals, industry, and audience. Here are some key channels you should consider incorporating into your demand generation strategy:
Content Marketing
Email Marketing
Social Media Marketing
Webinars and Events
Mobile Marketing
Video Marketing
The key to a successful demand generation campaign is to integrate and optimize multiple channels, tailor your approach to your target audience, and continually test and refine your strategy based on data and insights. A multi-channel approach allows you to reach potential customers where they are and increases your chances of generating demand for your products or services.
Discover how we use Insights to accelerate your demand generation results.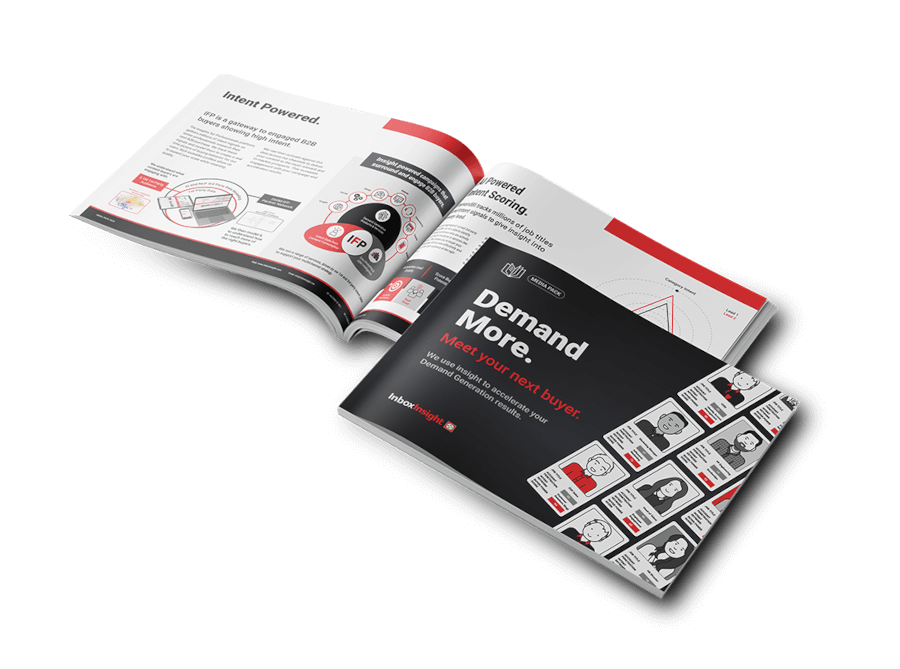 What our customers are saying...

Laura L.
Senior Marketing Manager, EMEA

Sam D.
Head of CRM Marketing

Briana B
Partner Marketing Manager
Trending Demand Generation Posts
Ready to accelerate your demand generation strategy?