Demand generation marketing is a crucial aspect of any successful marketing strategy. It goes beyond creating awareness and focuses on building trust and nurturing relationships with your audience. A well-executed demand generation campaign can bridge the gap between sales and revenue, reducing the sales cycle and guiding buyers through their customer journey.


In this article we take a deep dive into the core components of an effective demand generation campaign and provide you with 9 tried-and-tested examples to help you create your own.
Ready to attract and engage your in-market B2B buyers? Read on…
Reading time: 5 minutes
Core components of a demand generation campaign
Before launching a demand gen campaign, it's important to consider several key components. These will lay the foundation for a result-driven campaign that aligns with your marketing goals and targets the relevant audience. Here's what makes up the foundations…
Defining clear goals: The first step in creating a demand generation campaign is to define clear marketing goals. By clearly outlining your objectives, you can select the appropriate marketing channels and strategies to connect with your potential customers. According to a CoSchedule study, out of 70% of marketers who establish clear goals before launching a campaign, nearly 47% of them have experienced better growth. Setting clear goals helps you measure the success of your campaign and make data-driven decisions.
Buyer personas: Understanding your target audience is essential in creating personalized marketing campaigns with relevant content. By defining your buyer personas, you can tailor your content marketing and messaging to resonate with your ideal customers. Leveraging first and third party intent data can provide valuable insights into your customers' preferences and behaviors. First party data can be gathered directly from your customers via interrogating your CRM and tracking interactions on your owned channels, such as your website. While this provides a high level of accuracy, it can also be limiting. Therefore enriching your data with third party intent can increase the depth and breadth of your buyer insights.
Deploy integrated multichannel tactics: To maximize the reach of your demand generation campaign, it's important to leverage precision targeting through multichannel tactics. With the average person having 8.5 social media accounts, it's crucial to execute your campaign across multiple demand generation channels. By deploying an integrated multichannel approach, you can surround your target buyers with relevant content to drive brand awareness wherever they go online. This approach ensures that your campaign is ubiquitous to the right audience, generating new, high-quality leads and driving conversions.
Developing lead magnets: Lead magnets are incentives that attract potential customers and encourage them to provide their contact information. The right lead magnet can help you capture hot leads and nurture them throughout their buying journey. For example, SaaS businesses often offer free demos or product versions to attract prospective buyers. By creating the right lead magnet, you can generate quality leads and move them further down the sales funnel.
Setting metrics and KPIs: To measure the effectiveness of your demand generation campaign, it's crucial to set metrics and key performance indicators (KPIs). Tracking metrics such as traffic rate, conversion rate, customer engagement, and return on investment (ROI) can provide valuable insights into the success of your campaign. It's also vital to closely monitor:

Number of opportunities generated
Customer acquisition cost (CAC)
Cost per lead (CPL)
Customer lifetime value (CLV)
Sales cycle timeframe
Average sales value.
By incorporating these essential demand generation metrics you can refine your marketing strategies for optimal results and achieve the highest possible ROI.
9 of the best demand gen examples
Ready to explore 9 proven demand generation campaign ideas? Here's how to create your own successful campaigns:
1. Craft informative content
Creating informative content is an effective way to educate your prospective customers and attract them to your brand. 81% of buyers prefer to research before making a purchase decision. By leveraging intent data and keyword research tools, you can create customer-centric, educational content that addresses their pain points and interests. Publishing blogs, case studies, webinars, and industry-specific news can establish your brand as a trusted source of information and improve your search engine ranking.
Example: Inbox Insight consistently offers a blend of top of funnel (TOFU), middle of funnel (MOFU), and bottom of funnel (BOFU) content to inform their audience base. To access the latest demand generation content, visit our extensive B2B Marketing Resource Center.
2. Collaborate with industry influencers
Influencer marketing is a powerful strategy to give your demand generation campaign a boost. By partnering with influencers who have a similar audience and tone to your business, you can expand your campaign's reach and credibility. According to WebFX, influencer marketing has an ROI 11x higher than other tactics can offer. When selecting influencers, it's crucial to conduct thorough market research to ensure they align with your brand values and target audience.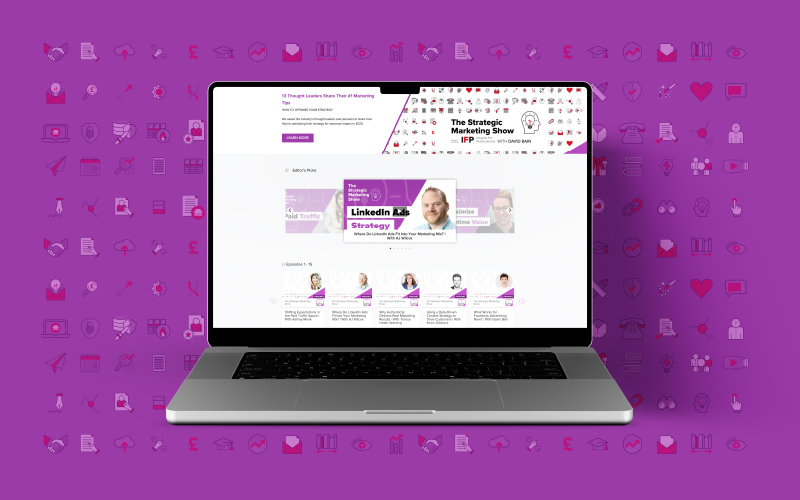 Example: The Strategic Marketing Show – a podcast brought to you by our Buyer Education Platform, IFP – that equips senior B2B decision-makers with the knowledge they need to make informed purchasing decisions, has partnered with various marketing thought leaders such as Rand Fishkin, Ashley Monk and many more.
3. Host webinar content
Webinars provide a platform to connect with potential customers and showcase your products or services. Hosting a webinar allows you to present your offerings in a personalized and interactive manner. They also provide an opportunity to receive real-time feedback and make improvements to your product based on customer insights. With a conversion rate of around 55%, webinars are an effective tool in any demand generation strategy.
Example: Inbox Insight leverage the power of webinars to educate their audience on various topics, such as intent targeting for ABM.
4. Publish insightful and original reports
Backing up your product claims with insightful reports or whitepapers can strengthen your demand generation campaign. By conducting research and collecting data from reliable sources, you can create comprehensive reports that validate your points. Sharing these reports not only educates your customers but also helps establish your brand authority.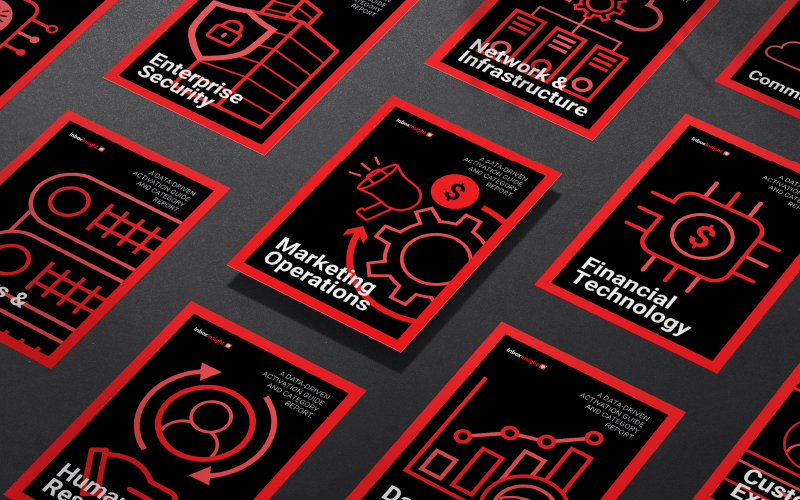 Example: Inbox Insight shares category intelligence reports across various business verticals such as Enterprise Security, blending first-party research from IFP with intent data to uncover what target accounts are researching, their challenges and customer pain points – before consolidating these insights into a clear and concise one-stop guide.
5. Free tools
By offering a free version of your premium tool or service, you can attract potential customers and demonstrate the value of your offerings. This strategy allows you to add potential leads to your sales funnel and motivate them to upgrade to a premium subscription.
By offering a free version of your premium tool or service, you can attract potential customers and demonstrate the value of your offerings. This strategy allows you to add prospective buyers to your sales funnel and motivate them to upgrade to a premium subscription, leveraging the power of demand generation tools to optimize your conversion efforts.
Example: Ahrefs, a popular SEO platform, provides a free keyword research tool that offers users the top 100 keyword ideas for any search term, along with 50 related questions and important keyword data such as search volume and keyword difficulty.
6. Content syndication
Content syndication is a cost-effective way to fuel demand generation campaigns. By repurposing your best performing content and distributing it across different marketing channels, you can increase the visibility of your campaign message. For example, transforming high-traffic blog content into videos, ads, or infographics allows you to reach a larger audience.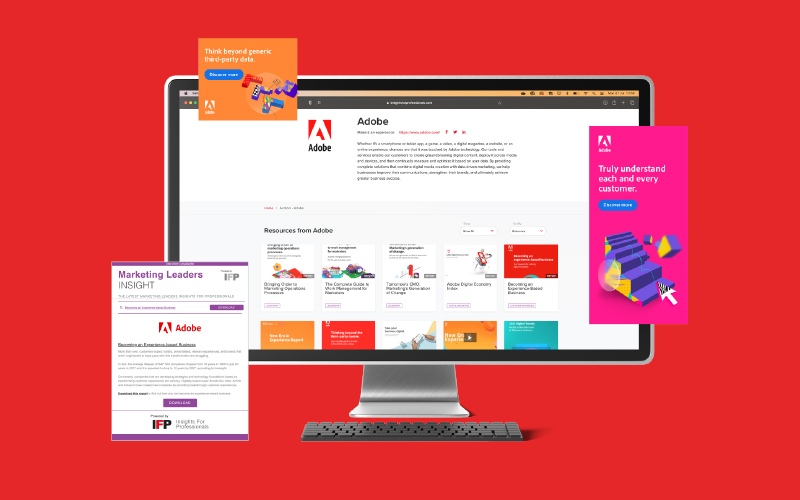 Example: Our Buyer Education Platform, Insights for Professionals, syndicates client content to senior B2B decision makers researching an imminent tech purchase. This strategy enhances the client's demand generation strategy through intercepting in-market buyers with content that resonates with their information need. To discover more about Inbox Insight's B2B content syndication service, please don't hesitate to get in touch with us today.
7. Personalized emails
Email marketing remains one of the most effective lead generation strategies. To stand out in a crowded inbox, personalization is key. Segmenting your email subscriber list into relevant groups and creating personalized email content can significantly improve open and engagement rates. According to Campaign Monitor, personalized subject lines are 26% more likely to be opened.
Example: Buffer, a social media management platform, sends welcome emails to new sign-ups providing information about their platform and starting a conversation.
8. Create fun quizzes
Quizzes are not just for B2C audiences; they can also be effective for B2B companies and their demand generation campaigns. By creating quizzes related to your industry or services, you can engage your audience while pinpointing specific problems or pain points. Quizzes also help in social media engagement and can be a fun way to educate your customers.
Example: Solar Screen, a European distributor of adhesive films, hosted a quiz contest on their Facebook page offering partners and retailers a chance to win technical training.
9. Get employees involved
Your employees can be powerful advocates for your demand generation campaigns. Leveraging their social reach, you can encourage employees to promote your campaigns on their own social media platforms. Additionally, hosting webinars or podcasts where your expert employees share insights can humanize your brand and build strong relationships with customers.
Example: Intel created an Instagram account, "We Are Intel," to share stories of its employees – showcasing the people behind the leading technology brand. With 25.8K followers and an engagement rate of 0.5%, it's clearly generating some traction.
Ready to unleash your brand's potential?
Launching a successful demand generation campaign requires careful planning and execution. By considering the core components and utilizing our 9 tried-and-tested demand gen strategies, you can create a compelling and effective demand generation campaign that drives results.
Now that you have gained insights and inspiration from these examples, it's time to put your knowledge into action. Remember to define your goals, understand your buyer personas, and choose the right strategies and tactics to connect with your target audience.
Ready to accelerate demand for your business? Speak to our team of dedicated specialists: Get in touch.