What are demand generation programs?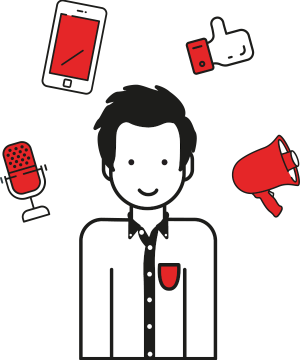 "While customer acquisition is often a key element, demand generation is geared towards the full customer lifecycle from brand awareness, content syndication and lead generation right through to lead nurturing and relationship marketing."
Inbox Insight are the gateway to 4.1M active business professionals specializing in HR / Marketing / IT and Business Management via our centralized publishing hub IFP.
We run demand generation campaigns to our audience, as a set of content-fuelled campaigns focused on building trust and value to both our clients and audience members…
LEARN MORE
With Inbox Insight, none of these objectives have to work in isolation. Our flexible product suite means we're able to tailor make an integrated solution that unifies your goals to power lasting engagement.
Our Audience – Insights for Professionals (IFP)
Available Audience
4.1M Active Members
IT; HR; Marketing; Finance; Business Management
US, EMEA, APAC
LEARN MORE
Demand Generation Process
Interest & Prospecting
Solus Emails
Native Advertising
Sponsored Content
LEARN MORE
PR & Education
Thought Leadership
Sponsored Editorial
Co-Branded Research Reports
Category Hub Take-Over
LEARN MORE
Lead Generation
Multi-Channel Content Syndication
Email Marketing
Social
Multi-Touchpoint Journeys
LEARN MORE
Response
Engaged Remarketing
Persona Scoring
Multi-Touch Nurture
Full Funnel Engagement
LEARN MORE
How do our B2B demand generation services work?
Content is a powerful tool for attracting, connecting and sustaining the interests of your target audiences. Through mapping your branded content against critical audience touchpoints and building an optimized user journey, you can harvest this interest into paid, loyal customers and brand advocates.
As our specialisms lie in content and digital engagement, we are able to support clients with an insight-led approach. This means using intent data as a foundation to build campaigns that give the right audience, the right message, at the right time in the right way.
We call this content amplification and it's succeeded in helping brands across the globe achieve their marketing objectives and exceed expectation for over 9 years.
LEARN MORE
How do we target the right audiences?
Insights for Professionals (IFP) is our centralized resource hub providing an active membership of over 4.1m professionals with the latest content that helps them solve their business challenges.
In exchange for unlimited access, we're able to use IFP as a springboard to capture millions of buyer intent data which fuel intelligent data-driven campaigns on behalf of our clients.
LEARN MORE
Content marketing that fuels your demand generation engine
Anticipating and fulfilling the information needs of your target audience throughout their buyer journey is the key to effective demand generation.
As content specialists with a team of inhouse copywriters, we're able to deliver your content strategy using the most intelligent channels for successful content syndication.
It's about creating an engagement engine that weaves intelligent content marketing programs, seeped in digital touchpoints, into one unified strategic approach.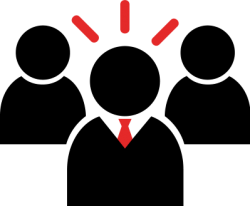 Thought Leadership
Publishing content that positions your business as an authority in your respective fields, is a great way to grow awareness and establish trust within your market.
LEARN MORE
Utility
How does your content help your audience in their day-to-day role?
Creating cheat sheets, templates and downloadable tools are effective at giving your audiences tangible value.
LEARN MORE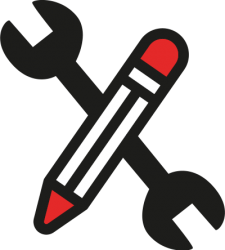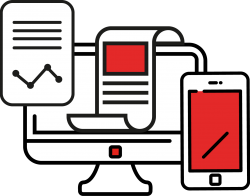 Infographics, reports and eBooks
Visually led content is essential for grabbing attention and providing easy-to-digest insights, knowledge and reader value.
This type of content is also highly compatible with social channels to enhance a multi-channel tactics.
LEARN MORE
Short form vs Long form Content
Knowing what content to use and when is the key to successful content marketing.
Content under 1,200 words is usually considered short form and is great for readers short on time.
Long form content is important for audiences requiring greater depth and insight.
LEARN MORE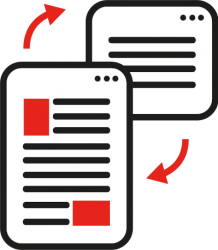 How do we keep your marketing and sales aligned?
Account-Based Marketing
Keep all your internal stakeholders onboard by targeting the right accounts.
LEARN MORE
Ready to see us in action?
If you know where B2B tech buyers are planning to invest their budget, you are in a strong position for...
read more →
6th October 2021