How do I learn more about my target audience?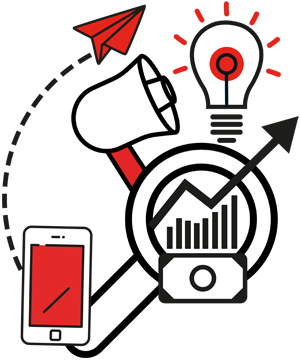 Inbox Insight are experts in identifying real-time trends among their engaged IT, HR, Marketing and Business Management audiences.
With a buying process continuously growing in complexity, many B2B marketing strategies require a dynamic approach to unlocking customer intelligence. This includes utilizing different types of market research to activate the interest of target audiences.
Discover how we can help you identify the right insights for your campaign…

Why outsource your market research?
Our in-house Market Research Team provide many flexible solutions including an in-person service that compliments other outbound marketing efforts, such as:
Qualitative Market Research
Quantitative Market Research
Why are in-person services relevant to the marketing mix?
When it comes to sourcing new accounts or discovering who's in-market, some market research techniques are more effective than others.
For example, profiling or survey questions can have much better response rates when leveraging more personal communication methods.
By offering a range of communication tactics our market research consultants able to reach the right audience using the right approach for both your campaign and your target's requirements.
How can Inbox Insight give you direct access to the buyers actively seeking your solution?
We offer a range of flexible market research solutions from prospecting right through to qualifying BANT leads.
Tell us your objectives and we'll tailor the most efficient solution for your timescales and budgets.
With an in-house team of market research specialists, we'll use our expertise, data analyze and unique audience insights to deliver the best campaigns for your requirements.

Why is taking a data-driven approach key to unlocking market intelligence?
With millions of active professionals making up our engaged business communities including IT, HR, Marketing, Finance and General Management audiences, you have access to our first party data.
This enables you to harvest the right intent data that will help you uncover the best market intelligence, including how to reach the right decision makers at the right time in their buying cycle.
See the difference market research could make to your campaign…
CONTACT US
Why It All Starts With Market Research
How is market research helping CMOs justify greater prominence in the boardroom? Discover the value of market research...
LEARN MORE
5 Types of Buyer Intent Data to Gauge B2B Engagement
Only 25% of B2B companies use intent data at present - why are we lagging so far behind?
LEARN MORE
Ready to see us in action?