Achieving a seamless, unified B2B multichannel strategy requires a specialist skillset and understanding as well as effective cross-channel integration and alignment to your overarching objectives. It also involves close monitoring and flexibility to readily adapt when things aren't quite going to plan.
Our in-house B2B marketing experts are top in their fields. They understand the finer details when it comes to B2B multichannel marketing and provide best practice insight into the core components of a multichannel strategy, common hurdles and key optimization tips.
What first-hand perspectives can our experts provide B2B marketers around multichannel strategy success to inform your own marketing efforts? Read on to discover the faces behind our brand, each drawing on their own extensive experience…
Reading time: 10 minutes

What is B2B multichannel strategy?
Multichannel marketing focuses primarily on engaging your target audience through a diverse range of channels. It seeks to reach and engage the right people, at the right time, on the right channel, and with the right message. This is why message consistency that lines up to your overarching multichannel marketing strategy is so important.
B2B multichannel strategy requires a blend of best-in-class tactics. It looks at how best to utilize your current channel mix; which channels are underperforming, which are seeing the highest ROI, and which channels are your competitors investing in? It's all about being flexible, adaptive and innovative – allowing you to readily adjust your channel strategy to achieve optimum performance and remain competitive.
The benefits of having a B2B multichannel strategy
By allowing customers to interact with a company in multiple ways, businesses can streamline customer service and offer more personalized experiences. This strategy allows B2B customers to find the best options for them. Customers can also benefit from the convenience of having access to products and services from multiple channels.
Additionally, a multichannel strategy allows B2B businesses to better understand their customers and their needs, as customers can provide feedback through each channel. This can help B2B companies to create more tailored customer experiences and more effective marketing campaigns. What's more, going multichannel can help B2B marketing teams save money by reducing operating costs, as they can leverage multiple channels to reach a broader customer base and maximize their profits.
What do our in-house multichannel specialists have to say?
We welcome our 4 in-house experts through a selection of mini-interviews to delve into the depths of multichannel strategy – here's what they reveal:
Jennifer Brennand, VP of Strategy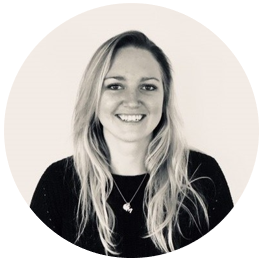 With 15 years of experience working in B2B Tech Media, our first marketing specialist Jennifer has a strong track record of delivering best-in-class strategic leadership and media executions to drive growth and business excellence for clients including Amazon Business, Zebra Technologies, Vodafone, NetApp and Citrix.
1. How has multichannel strategy evolved over recent years?
Multichannel marketing sparked the beginning of a customer-oriented era – it's all about using the right channels to resonate and connect to the ideal customer. As customer tastes and communication preferences change over time, B2B marketing strategies have to evolve too. Multiple device lifestyles and the emergence of new media and platforms has expanded the number of effective marketing channels and environments in which prospects and potential customers can be reached, making multichannel marketing more complex than ever.
However, being present on multiple channels isn't enough. Digital savvy audiences demand more customized experiences and frictionless customer journeys. As more millennials enter into decision making roles within B2B businesses, these expectations apply to the B2B world too.
The use of data to recognize buyer behavior and media consumption habits is an integral part to knowing your audience, understanding what makes them tick and where to find them. It's the application of these insights that ensures you deliver an effective multichannel marketing strategy.
2. What do you consider core components of a B2B multichannel strategy?
Knowing your audience – Look at their digital footprint to understand their favorite watering holes, consumption habits and content preferences to personalize the experience as much as possible.
Identifying and prioritizing key channels – Budgets often don't stretch to be present on every channel. Each channel plays a role in the B2B marketing mix, find the right balance that will align to your audience and drive the results to meet your objectives.
Aligning content to the channel – Keep messaging consistent, but adapt your format to suit the environment and state of mind your audience is in.
Reporting – You can't manage what you don't measure. Keep track of what's working and what's not. This will help you remain agile, adapt to changing buyer behaviors and demands in the market and optimize to deliver results.
3. What sets an advanced strategy apart?
An advanced multichannel strategy is all about joining the dots to create a seamless, audience-led approach. It's fueled by data, delivered in real-time through a trigger-based response and is underpinned by transparent reporting that provides a 360-view of your customer journey.
Dan Smith, Head of Campaign Strategy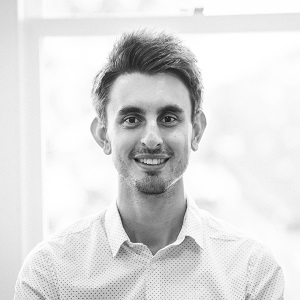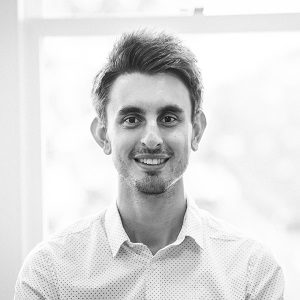 With over 10 years of experience at Inbox Insight, our second marketing specialist Dan has worked on demand generation campaigns for B2B advertisers across content amplification, lead generation, email marketing, programmatic display, paid social and paid search. Alongside agencies including Merkle, Transmission and Twogether and clients such as Vodafone and Hitachi, his role has more recently focused on digital campaign activations and account-based advertising.
1. What are the key elements of digital multichannel campaign planning?
Applying clear targeting strategies across each channel
In a B2B context, there are a vast number of data points to inform your strategy – such as intent data and buying signals; account-based marketing; organization profiles; ideal customer profiles (ICP); your CRM and sales strategy; persona modeling; and topic trends.
All play a part in the overarching campaign strategy, but being able to apply a selection of data points across as many effective B2B marketing and sales channels as possible is crucial for surrounding your key accounts and your target audiences with your brand. Every channel has different capabilities and nuances, so creating a joined-up targeting strategy accelerates account penetration and engagement.
Factoring in specific creative promotions and engaging ad formats
Promoting certain pieces of content or certain formats of ad should justify additional complexities or deviations from the overarching strategy – this is predominantly to accommodate budget splits, targeting adaption or customized deployments. Content engagement and ad performance can be heightened when you speak to specific personas, organization sizes or industries and specific ad formats are designed to drive different metrics, while still contributing to the overall success of the campaign. Everything should be geared around delivering a highly relevant and engaging experience to the end user.
2. What common hurdles to execution do you come across?
One of the biggest hurdles for multichannel activations is maximizing budgets across a mix of different objectives and long enough flight times to drive performance and meet multiple KPIs, including the following:
Reach > seek awareness – prospecting activity to capture your audience's attention and improve brand recall
Traffic > drive users to a page – qualified web traffic will add scale to audience lists and drive more effective remarketing
Remarket > bring users back – build momentum through brand affinity and pushing users closer to conversion or conversation
Convert > get users to act – securing form fills and generating MQLs
Utilizing a combination of these approaches through a phasing approach can be difficult without the necessary time and spend behind it. There are also decisions within these phases and objectives – such as which channels are most effective for each stage of digital advertising and what type of content or ad formats will produce the best results?
Campaign management and optimizations are a common hurdle when campaigns are launched too – sitting still is never an option in digital! Producing data reports and analyzing them for meaningful stories can be time consuming but it is crucial to continually drive optimization across each channel. We've seen that embedding A/B split tests from the start can help provide future campaigns an immediate uptick, using those previous learnings.
3. How do you keep campaigns on track?
Understanding what success looks like with a defined set of objectives and measurement criteria against each provides focus from the start with end goals in sight. Once live, close monitoring and regular reporting sequences during campaigns keeps your marketing spend on track.
Extracting data from within each platform and tracking that against target goals allows us to monitor delivery – and when utilizing our publishing platform Insights For Professionals (IFP), we rely on real-time analytics dashboards and pixel-based tracking to provide insights into on-site performance, content engagement, targeting effectiveness and account level engagement from an ABM perspective.
Shivarchi Rawat, Digital Media Manager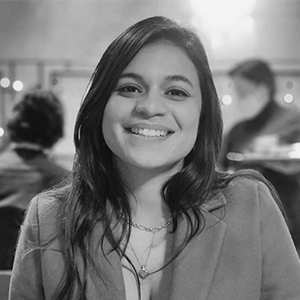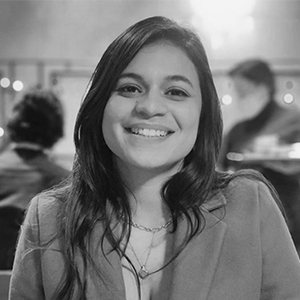 A competent and enthusiastic B2B marketing specialist with experience in digital marketing, Shivarchi has a broad skill set and strong knowledge of PPC, SEM, Social Media Marketing, Influencer Marketing, Content Creation and Advertising, having worked for multiple businesses across different sectors.
1. Describe the importance of paid media in the context of multichannel strategy.
Multichannel marketing combines various platforms to amplify the reach and frequency of campaigns through effective messaging. One channel isn't enough for a robust B2B marketing campaign as audiences engage across multiple channels. The application of paid media enables us to be more targeted and efficient across performance marketing channels, not relying solely on organic where we have less control.
Paid media allows us to leverage the power of data segmentation, targeting tactics such as day parting and pull levers to ensure we're driving the best possible performance to deliver better business outcomes for our B2B clients.
2. Why is a specific brief with objectives and accurate KPIs essential?
KPIs are the pre-defined metrics which, upon completion, will ensure our objectives are met. The two go hand in hand and are essential to ensuring all media activity is on track to achieving the desired outcomes. A good brief will have clear Objectives and KPIs defined, it ensures expectations are aligned and all parties are working towards the same end goal.
3. How can you optimize Paid Media performance?
Here are a few quick tips to optimize paid media performance:
Determine your goal
Go multichannel
Define your target audience– Build lookalike audiences based on your best customers. Exclude audiences that you don't wish to target.
Creative rotation is the key – Launch at least 3 creative variations at a time and optimize based on the best performing
Promote a mix of content to build awareness and drive demand generation.
Test, test, test! Don't get comfortable. Even if you're working with a smaller budget, you can still split test and turn Objective/Audiences/Creatives on or off throughout your campaign.
Don't believe the (bidding) hype – Automatic bidding is tempting, but you can still win an auction by bidding less than the recommended amount.
Keep monitoring your analytics and be adaptable when change is required.
Jasdeep Laly, RTB Media Manager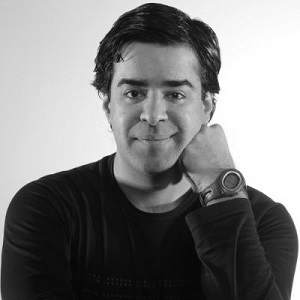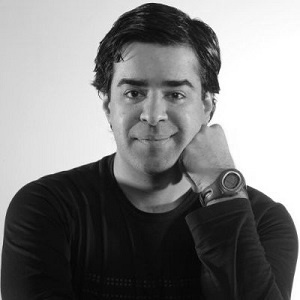 With 12 years of experience in digital marketing and over 8 years in programmatic, Jasdeep has worked on both the buy & sell side at network agencies and ad tech starts-up across multi-faceted clients spanning B2B, FMCG, consumer technology, retail, eCommerce and more.
1. Why is an always-on approach important to reaching your audience along the customer journey?
In a mobile-first, always-on media landscape, the lines between brand awareness and direct response are continuing to blur. What were once considered very distinct and separate endeavors, are now complementary elements of the same equation.
As a result, a joined-up approach spanning the entire customer journey is needed, which ensures that an advertiser's proposition/offering is in the correct 'consideration set' of the correct decision makers. All well and good in theory, but often easier said than done in execution. It's for this reason that all elements of engaging the right decision makers at the right time are critical for digital media success.
Positioning your brand in the right way, reflecting the right proposition based on complex market and technological needs is the first step towards ensuring you are in that critical decision maker consideration. The next step is to develop and maintain an ongoing dialogue with those audiences, re-enforcing their perception of your brand, while adding value to the customer experience. It's only then that you will have necessary awareness and scale needed amongst your target audiences to execute effective remarketing strategies that continue to guide your audiences further along their customer journey with you.
It's also important to note that this journey is not linear, which is why consistency and authenticity of your brand are needed now more than ever. All of these elements allow B2B marketers to run data-driven messaging within integrated multichannel programs, delivering precise messaging and content to tightly defined audiences across the buyer/decision maker journey.
2. Why has RTB/programmatic become a staple of B2B multichannel strategy?
The intersection of marketing technology, content and data have now merged to create the perfect storm for B2B marketing to have a programmatic moment, just like every other market vertical. The reason for this is simple; B2B has a particular and distinct set of factors or levers that must be pulled in order to shape the groups of decision makers that it seeks to influence.
In our case, key consideration factors include job function, professional group, seniority, authority, company size, turnover and account (domain/company name) to reference but a few. It's these subtle and nuanced elements that B2B marketers use to develop their Ideal Customer Profile (ICP).
Programmatic buying is just one of the new breed of real-time data driven mechanisms that ultimately allow marketers to deliver against that goal, all within the context of developing and maintaining that meaningful dialogue with that Ideal Customer Profile (ICP).
With the advent of the move away from 3rd party cookies, a contextually relevant 1st party data approach will continue to make programmatic buying a staple element of any B2B multichannel strategy.
3. How can you optimize RTB/programmatic performance?
Campaign optimization within a programmatic context revolves around planning, testing, analyzing and implementing strategies to drive positive results for each campaign. This is a fundamental element of any successful digital campaign.
Key considerations include:
Understanding what you're trying to achieve, i.e. primary and secondary goals
Focusing meticulously on achieving these goals, irrespective of any other moving parts within the campaign equation.
Wherever possible, apply the 80/20 rule of digital execution – focus on 20% of parameters/levers that generate 80% of the campaign's response. This isn't always the case, but it's a methodology to build upon.
Once you identify elements that are delivering success, replicate them for as long as that continues to be the case. There's no need to re-invent the wheel every time – just find what works for you and refine it until it's delivering what you need in a systematic and logical way.
The primary levers of optimization within the B2B programmatic space (as with many other verticals) focus around creative messaging, data overlays, environment, content, creative format and frequency.
Final Thoughts
Having heard from our in-house B2B marketing specialists, it's evident that creating a multichannel business strategy isn't a one size fits all approach. It comprises a blend of core components including a solid understanding of your audience, prioritization of key channels, content alignment, reporting and monitoring in order to adapt to changes in market demands and behaviors to remain agile and competitive.
Performance optimization is also an essential element of multichannel marketing for how it allows more efficient and effective processes and ways of working, especially when it comes to paid media and RTB/Programmatic which rely on bids and ads that aim to achieve maximum reach and engagement. Digital multichannel campaign planning is another key driver, which is why ensuring digital campaigns remain on track with clear and well-defined objectives at the start of any campaign is such an important first step.