Content and creative go hand in hand in delivering an effective B2B multi channel strategy that will engage target audiences and get your message in front of them at the right time, and in the right format for the stage they are at in the buyer journey.
Utilizing a range of relevant creatives enables you to maximize digital ROI and put your brand forward looking its best. But how can you make your creative stand out and differentiate yourself from other brands?

Discover how to be creative with your content and what the best creative looks like as we delve into this aesthetically pleasing topic…
Reading time: 5 minutes
Content and Creative: Working Together in Multi Channel Strategy
Creating the right content and placing it in front of your audience at the right time and on the right channel is crucial. But engaging, relevant and appealing creative to accompany your key messaging, will do wonders in helping to achieve your goals.
It's important to keep in mind that your creative is always seen first. It needs to instantly capture and engage your target audience's attention and get them interested enough to want to read, watch or listen to your message – especially as you have less than 8 seconds to catch their attention. The format equally needs to be just right, satisfying the stage they are at as they move further down the demand generation funnel.
How can you make your Creative STAND OUT?
Here's 5 quick ways to instantly differentiate your creative from other brands:
Stick to your brand guidelines to show who you are immediately and provide consistency across all of your content and creative elements.
Keep a clear and easy to follow layout so that your audience's eyes are guided through your message how you intend.
Avoid overcrowding the design as too much on an image or video can be overwhelming and detract from the actual message. Simple but effective is what works well when it comes to creative success.
Test multiple creatives to understand what works best for your content and audience.
Split creatives by platform to maximize potential. User behavior on desktop vs mobile for example, is very different.
Creative Best Practice: Put Your Best Foot Forward…
The below diagram reveals best practice creative guidelines, helping you achieve the ultimate goal of maximizing digital ROI.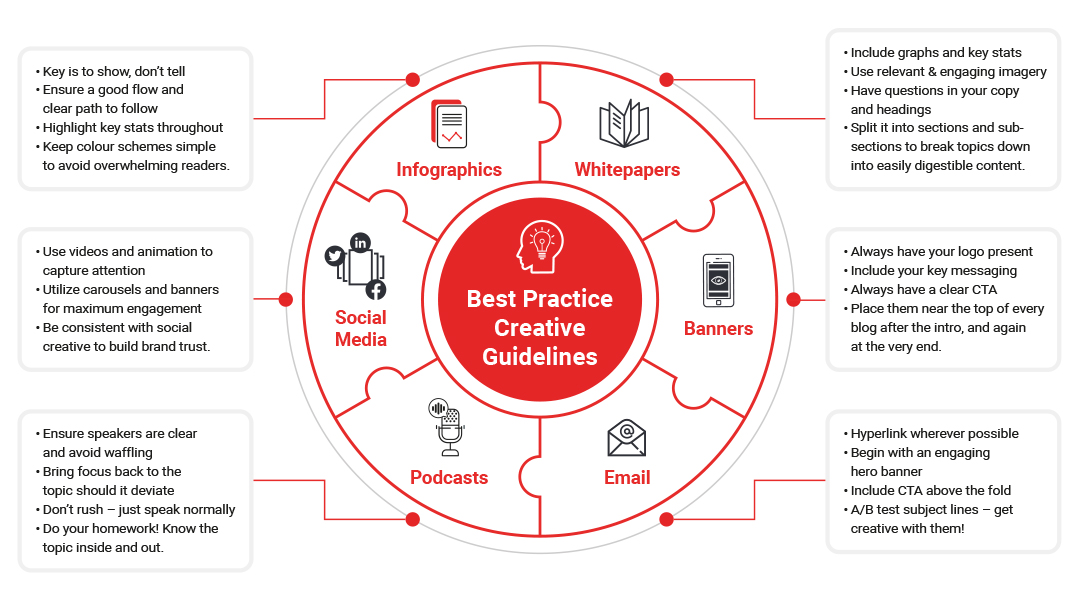 It's crucial that your messaging aligns to the content format and channel. For instance, when it comes to infographics, messaging needs to be quick, punchy and easily digestible. For videos and animation, it needs to be clear and informative to engage and keep viewers watching until the very end.
High quality content pays off, with 42% of UK buyers recommending a brand because of their content quality. Images are important to almost half (45%) of buyers, while over a fifth (21%) rely on video to make purchase decisions.
What does best-in-class creative look like? Read on as we showcase some of our best inhouse creative design work to show you how it's done…
What Benefit does Personalization Bring to your Creative?
B2B marketers can personalize based on industry, vertical, or even by account name. This increases the relevancy and therefore drives engagement as a direct result. In terms of creative, it's therefore possible to tailor this specifically to each account to truly resonate with their pain points and address them through personalized messaging, creative formats known to work best for them, and CTAs which direct them to relevant solutions. This works really well for Account-Based Marketing (ABM) campaigns and should be incorporated into your content and creative strategy.
Bring Content and Creative to Life
Creating useful and digestible content that your prospects genuinely want to read is crucial to engaging your audience. Taking this notion and aligning the right content to your engagement goals, you can achieve a wealth of profitable opportunities:
Build awareness of your brand knowledge and expertise
Shape demand by educating your market
Build trusted relationships with your target audience
Cultivate brand advocates and new business opportunities
From high quality whitepapers to digestible videos and infographics, InboxCREATE works to produce the best content and creative to help you achieve your goals. Here's what this looks like in practice:
Whitepapers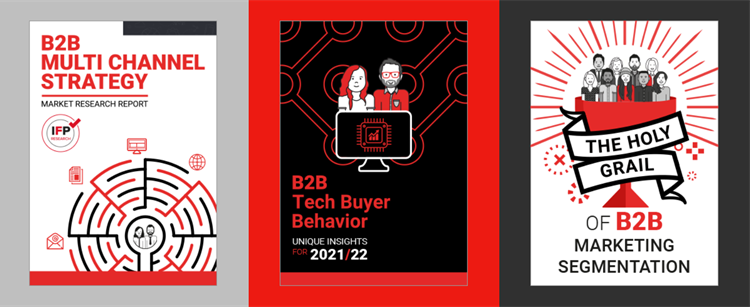 In need of an expert report or guide that's packed with up-to-date information about a complex topic of interest? In-depth whitepapers are a great way to present a problem and provide a solution all in one go. Often based on first party research to increase their validity and reliability, they can help B2B marketers understand the current state of play and how to overcome key challenges to achieve their overarching goals and objectives.
Take a look at our full suite whitepapers to understand exactly how they work.
Videos and Animation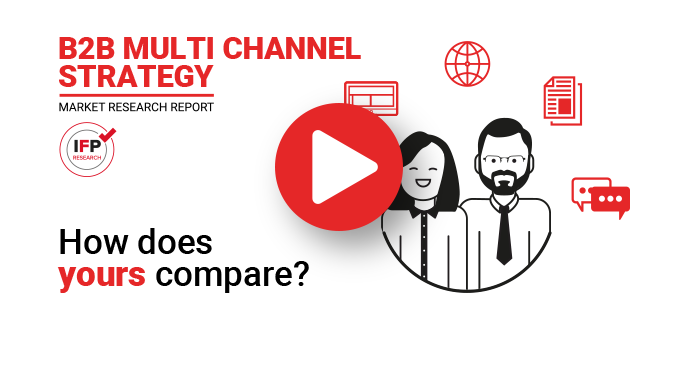 Conversions increase by a staggering 80% when video is embedded in a landing page. Over half (52%) of marketers recommend video marketing for generating the best ROI. Video is clearly a highly effective method of achieving conversion goals, no doubt because of their ability to summarize a topic quickly, concisely and clearly without any need to sit and read lengthy content. Here's our own video and animation catalogue for inspiration.
Banners


Are your carefully crafted blogs directing readers to your intended destination? Do they include captivating banners to move them along the journey? Do those banners possess a clear CTA that easily stands out?
Incorporating banners into your blogs is essential for engaging your audience and guiding them to your downloadable and overarching pillar piece – particularly as they show a clear interest in the topic just from being on the page. Using a CTA such as 'Learn More' to lead them one step closer to providing their information is equally key.
Placing banners both near the start of each blog after the introduction, and at the very end once the full article has been read, is vital in gaining maximum interest and click-throughs. Take a look at our extensive range of expert blogs to see our banners in practice, paying particular attention to the use of engaging colors, imagery and being careful not to overcrowd them and subsequently distract from the message.
GIFs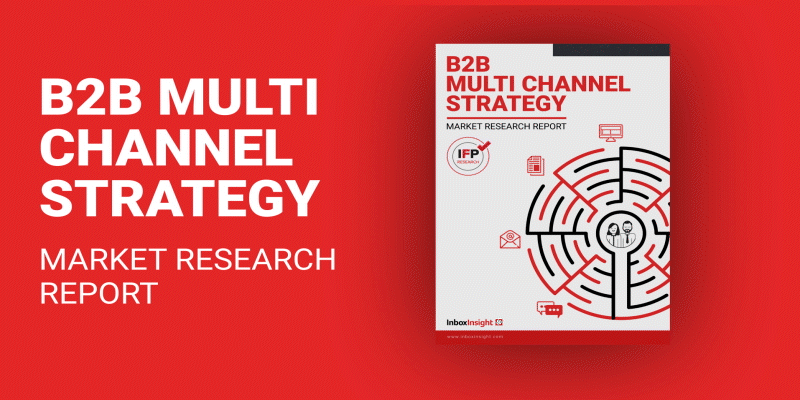 GIFs have become increasingly popular, with 2 billion sent daily via Giphy. Like videos, they are perfect for the visual learner and marketers lacking time. They are quick and simple, but can be highly effective at getting your key message across.
Infographics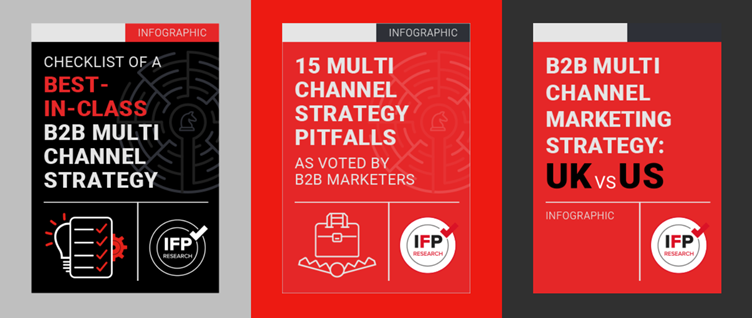 Another way to provide a snapshot of your larger pillar piece content is to create infographics that include key stats, research or messaging from your whitepaper for example, to highlight the most prominent points that you want your audiences to remember. They tend not to include extensive amounts of copy, but focus more on being creative in the way it is put across.
Our own infographics show how this can be achieved for maximum effectiveness.
Utility Guides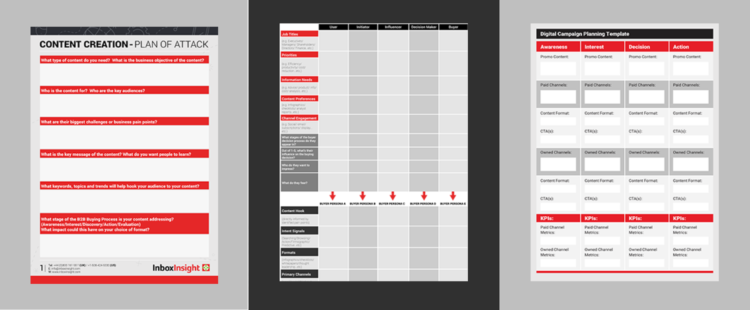 From checklists to planners to workbooks, utility guides act as an excellent means to showcase your knowledge and expertise even further. They offer usable toolkits and templates that are readily available, greatly helping B2B marketers in their planning by laying out the key components for them. They should be simple, easy to follow, and be able to stand out with their creative element and a touch of vibrant color – helping to differentiate them from others in search results.
Take a look at our full collection of utility guides to see why color and creativity is so important.
Podcasts
Focusing on your target audience and talking about a potentially complex topic in an easy-to-digest way is a great approach to getting creative with your content. Podcasts are an excellent way to deep dive into topics and go into further detail than other content formats can allow.
The fact they can be listened to on the go, 24/7, and anywhere in the world – it's no wonder 44% of senior-level decision makers (including VPs, C-Suite, Heads Of and Owners) specifically set aside time to listen to podcasts. They're clearly being utilized and should be included in your content marketing plan to satisfy today's audience expectations.
Email
Last but by no means least, email is a key communication channel and effective way of reaching everyone in your CRM with a specific message, driven by your content and creative within it. They ensure new campaigns are seen and heard by your clients and prospects, hence why they need to be created specifically with them in mind.
When it comes to a hero banner – the first image seen when they open an email – it should instantly capture the eye of the reader with color, selected keywords, and imagery that is relevant to the topic and indicates what they can expect by reading on.
Important to remember though, is that your email provider will have a file size limit – often 20MB. Be careful not to overdo your content and creative and be sure to optimize images to keep them compressed and within the limit.
Get Creative!
Content and creative working together seamlessly is essential for delivering an effective B2B multi channel strategy that can drive conversions and maximize your digital ROI. Engaging your target audiences through creative – putting your best foot forward by showing your capabilities in today's digitalized world – is what will enable you to differentiate your brand from others, to truly stand out.
It's time to get creative with your content!