Account selection is the most critical step in Account-Based Marketing (ABM) – yet 39% of B2B marketers say determining which accounts to target is one of their biggest ABM challenges.
This is according to our first party research conducted among 200 senior B2B marketing professionals in our Insights for Professionals (IFP) community.
Building an effective Target Account List (TAL) sets the solid foundations required for a successful Account-Based Marketing process. Get this wrong, and you risk setting yourself up for failure from the word go. It's therefore vital to apply a structured process to your TAL to get it right first time.
Any successful B2B campaign needs to deliver commercial results, so it's key for both Marketing and Sales teams to focus on target accounts – those which are most likely to invest in your product or service. However, narrowing these down is where many businesses fail. How do you define your strategic accounts when all of them have the potential to convert?
Take a look at our 7 steps to building the perfect TAL to enhance your Account-Based Marketing campaign:
Reading time: 5 minutes

Step 1: Determine your Account-Based Marketing (ABM) strategy
First and foremost, you need to establish your ABM strategy. There are three different strategies that affect how you go about your campaign:
One-to-one: targeting individual key accounts
One-to-few: targeting small groups of key accounts, rather than individuals
One-to-many: targeting a total addressable market.
Used by 35% of marketers, the one-to-few strategy is the most common as it allows you to put your Account-Based Marketing approach into place with a wider range of contacts based on predictive analysis and industry knowledge. However, our data shows that a combined ABM approach (also used by 35% of marketers) is just as popular, likely due to the ability to target a wider array of potential customers.
Whichever Account-Based Marketing strategy you choose, you shouldn't allow your list of prospects to grow without good reason. Remember that the point of ABM efforts is to focus on your highest-converting accounts only.
Its vitally important to ensure that the marketing resources, channels and initiatives utilized to attract and engage high-value accounts are optimized for first-time accuracy, enabling sales reps to intervene and convert them effectively. Sales and Marketing alignment is crucial as it enables sales teams to understand the origin of MQLs in terms of their interaction with content and entry channels, providing a clearer picture of the customer journey and funnel stage in order to optimize their conversion strategy.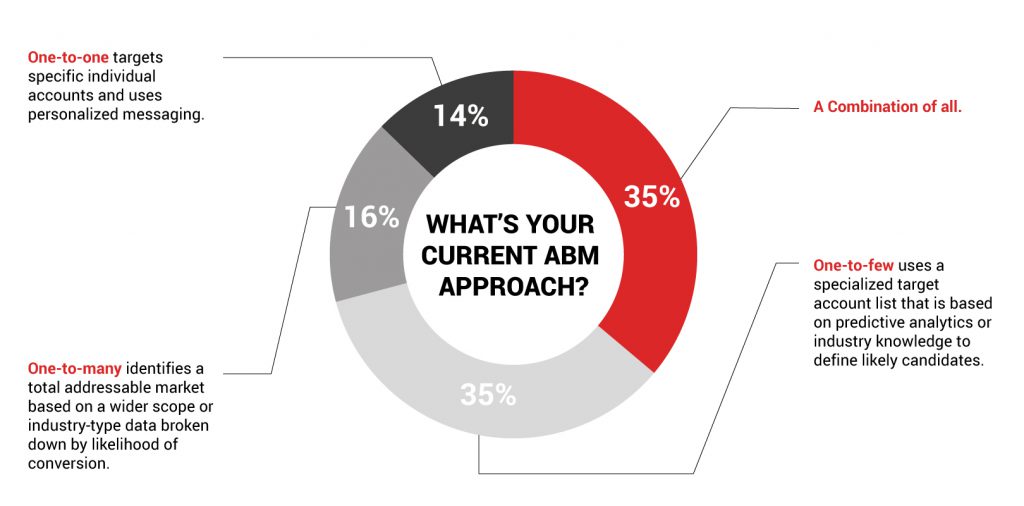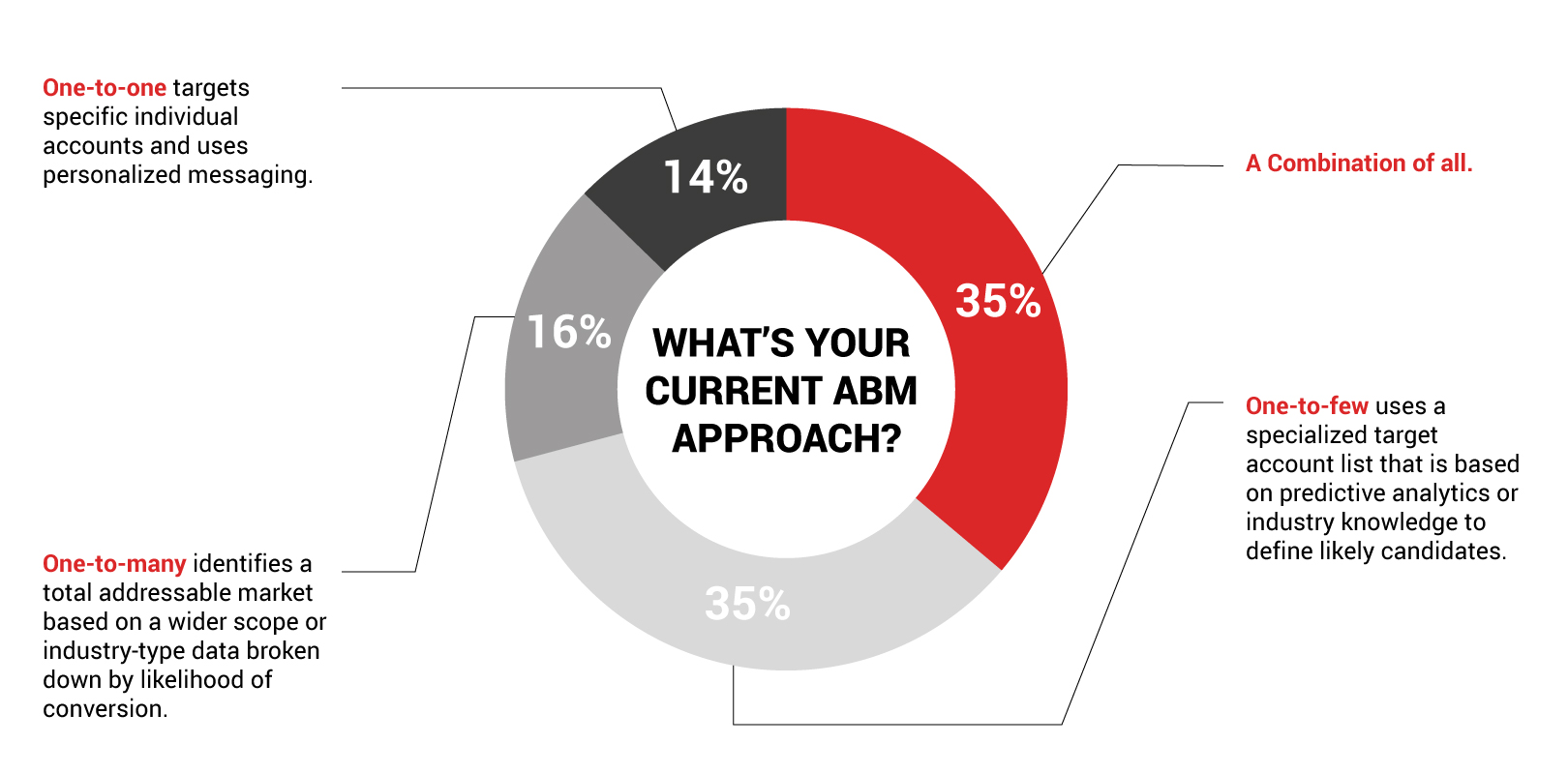 Step 2: Create your Ideal Customer Profile (ICP)
Your Ideal Customer Profile (ICP) needs to be a clear, categorical description of target customers who would benefit the most from your offering, and who are most likely to make a long-term investment with you. This in turn represents the type of customer you want to focus on, giving you direction when building your TAL. If you get this right, you can focus resources on higher quality leads and improve the return on investment for your campaign.
Remember that your ICP is not the same as your buyer persona. An ICP is the type of company you should be targeting, while a customer persona is a detailed analysis of the people who buy from you. Customer personas are extremely useful too, but you can't develop effective personas without a broader understanding of the types of B2B companies they work for, so your ICP should always come first.
Step 3: Obtain accurate, quality data
Before you can focus on target segments, your Marketing team first need to make sure that any existing data held is accurate. With ABM campaigns relying so heavily on data, there is no room for error.
Segmentation will only work if you have a high quality, precise and concrete ABM list. This is where data accuracy, data formatting and an understanding of data cleansing are important. With 54% of marketers using both first and third-party data, you need to be able to verify quality. Even having wrong contact names, out of date stats or undocumented changes in business requirements can have a detrimental effect on your ABM strategy.
Step 4: Segment your list of accounts
In the segmentation stage, firmographic data such as geographic location, industry, types of business, number of clients or technologies used can all be used to categorize relevant target accounts.
Further segmentation can be defined by breaking down your list of prospects based on the amount of work required to nurture them through to conversion. You are aiming for the highest reward using minimal resources. You can also look at segmenting companies based on how easily they can adopt your product or service, or how quickly they will benefit from them.
Once you have meaningful segments defined, they need to be regularly checked for viability so that as your project moves forward, the validity of segmentation results – and consequently your TAL – remains as accurate as possible.
Step 5: Consider third-party data
Third-party demographic and firmographic data is essential for building look-a-like strategies. A tactic used by 83% of marketers, Look-a-like Marketing can be useful for Marketing leaders looking to find new target audiences to further build out their list of companies and reach new clients.
You can also assess the suitability of individual accounts in terms of proximity. Depending on your industry, this may or may not be a viable way to build your TAL. If geographic location is an important characteristic, you can map out companies based on their location and consider a local approach when creating your ABM list.
Step 6: Utilize Tiers for prioritization
Using your ICP, you can make a structured list of target accounts. These are typically, Tier 1, Tier 2 and Tier 3 – known as the Three-Tiered Strategy – and are based on priority.
Tier 1– these are the best-fit accounts according to your ICP, and they must have demonstrated intent to do business with your company. They may also be the types of companies that you can easily cross and upsell your services to. One-to-one strategies will likely focus solely on Tier 1 accounts.
Tier 2 – these accounts meet most of your ICP criteria and have demonstrated buyer intent. A Tier 2 account may be in the right geographical location, the right industry and have shown interest in you, but they may be smaller than your ideal company size in terms of average deal size and revenue. Therefore the types of business considered is a key factor.
Tier 3 – these are the accounts that only meet some of your ICP markers, but have demonstrated intent by visiting your website, downloading your content or signing up to a newsletter. Generally, these are lower priority targets rather than priority accounts.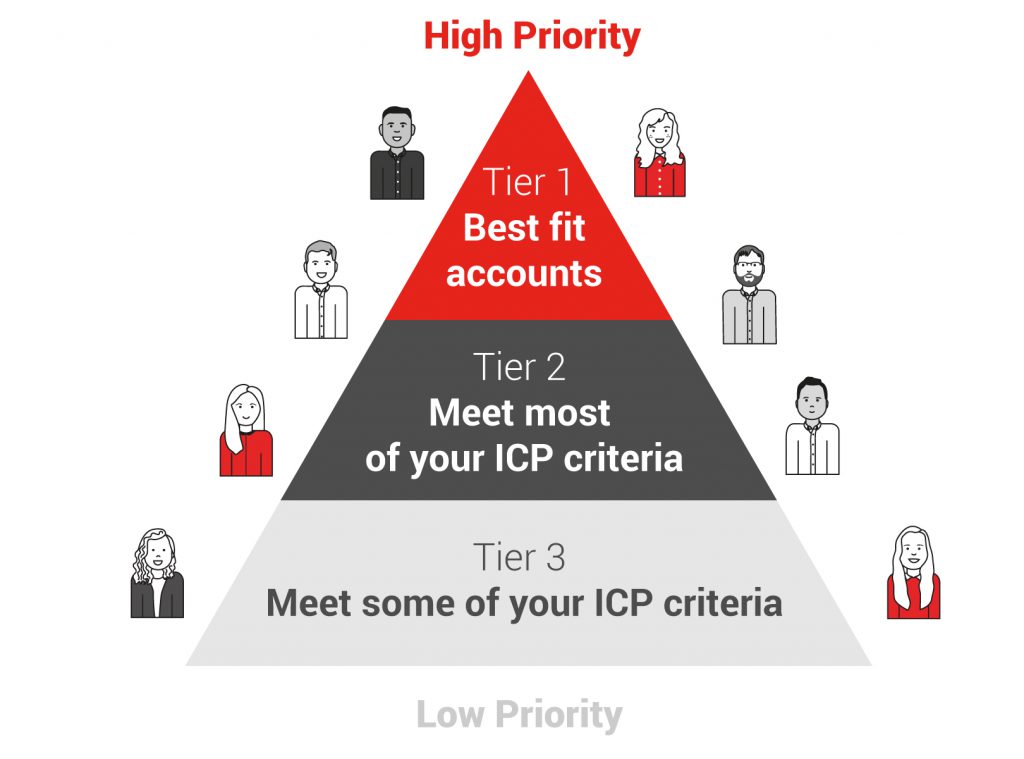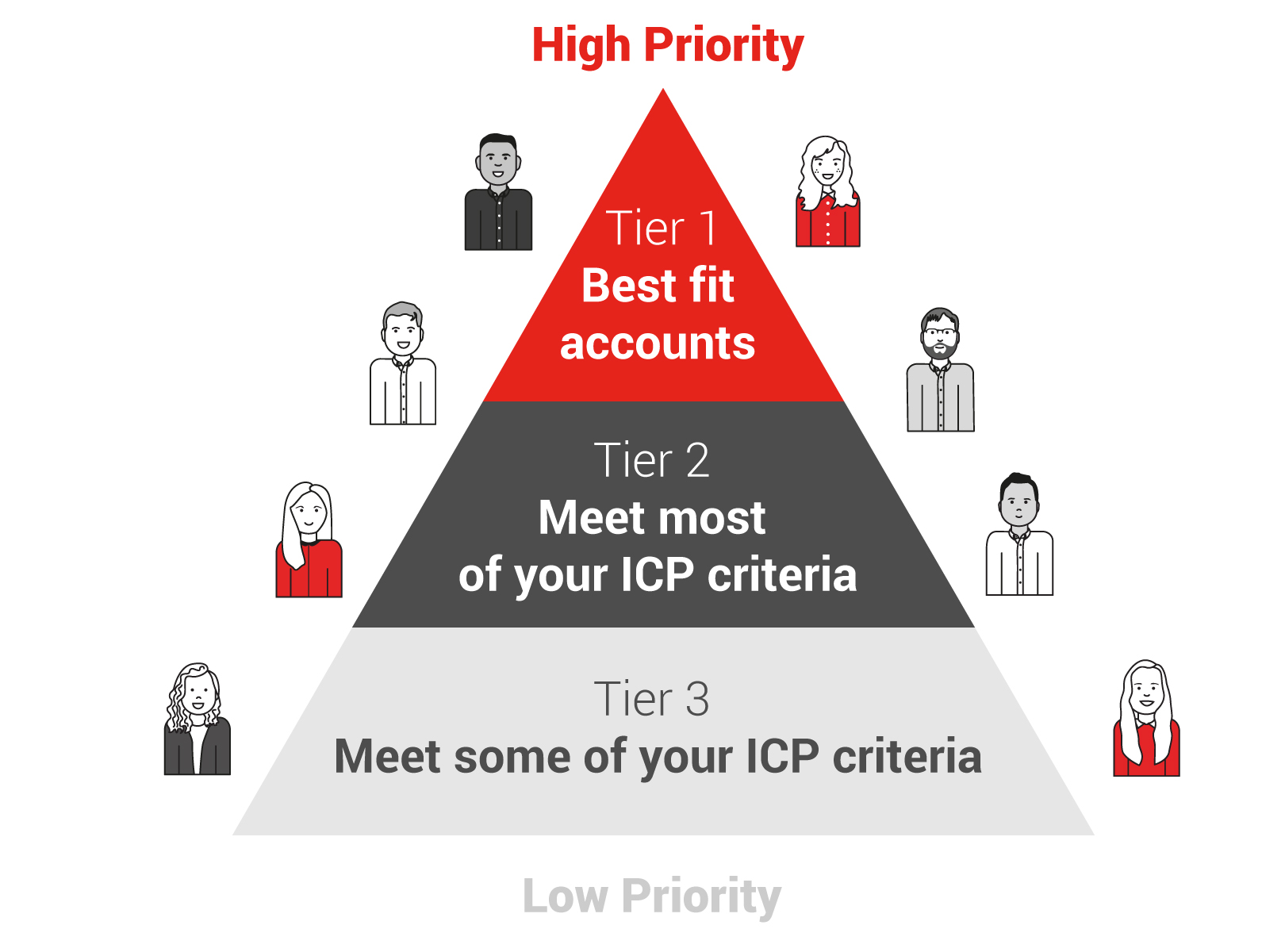 Download our full Account-Based Marketing Research Report here.
Every company's tier list will be defined differently, so it's important to know exactly what you're looking for in your priority accounts and why. This is what makes the ICP so important. For example, if your main goal is to win over Fortune 500 businesses, Tier 1 could be any company in the Fortune 500 list, Tier 2 could be companies in the Fortune 1000 list, and Tier 3 could be any other company in the same industry but not within the list.
Step 7: Establish ABM list ownership
A vital step that is often overlooked is having a designated ABM list owner. The most successful, results-driven Account-Based Marketing approach thrives on organizational alignment and accountability. Having a point of contact for your Target Account List prevents the common pitfall of having too many cooks in the kitchen. Although a round table approach is helpful, one person should have ownership and be regarded as the key decision maker.
Ready to build your ABM list?
Building an effective ABM list for your target accounts is critical to ABM success, setting out solid foundations from which your Account-Based Marketing efforts can thrive. Focusing on those accounts with the greatest potential to convert is what will see the greatest results.
For an even deeper dive into how your Account-Based Marketing efforts can reach their maximum potential for your business, check out our full, comprehensive guide – right here.