Content syndication is the practice of distributing relevant and valuable content to reach new audiences and generate leads, so the question is why should you be syndicating your content with email?
If you're unfamiliar with content syndication, take a look at our introductory guide and how we redefine it in the modern era.
If you're looking to improve your current content syndication strategy, then you're in the right place. We're going to take a closer look at why you need to be using email to ensure the success and ROI of your strategy.
So why does content syndication need email marketing?
There are a variety of reasons behind this, including how effective email marketing is:
Email has a median ROI of 122% – 4x higher than social media, direct mail and paid search…' – eMarketer
And there are some great statistics to support this vs other marketing channels: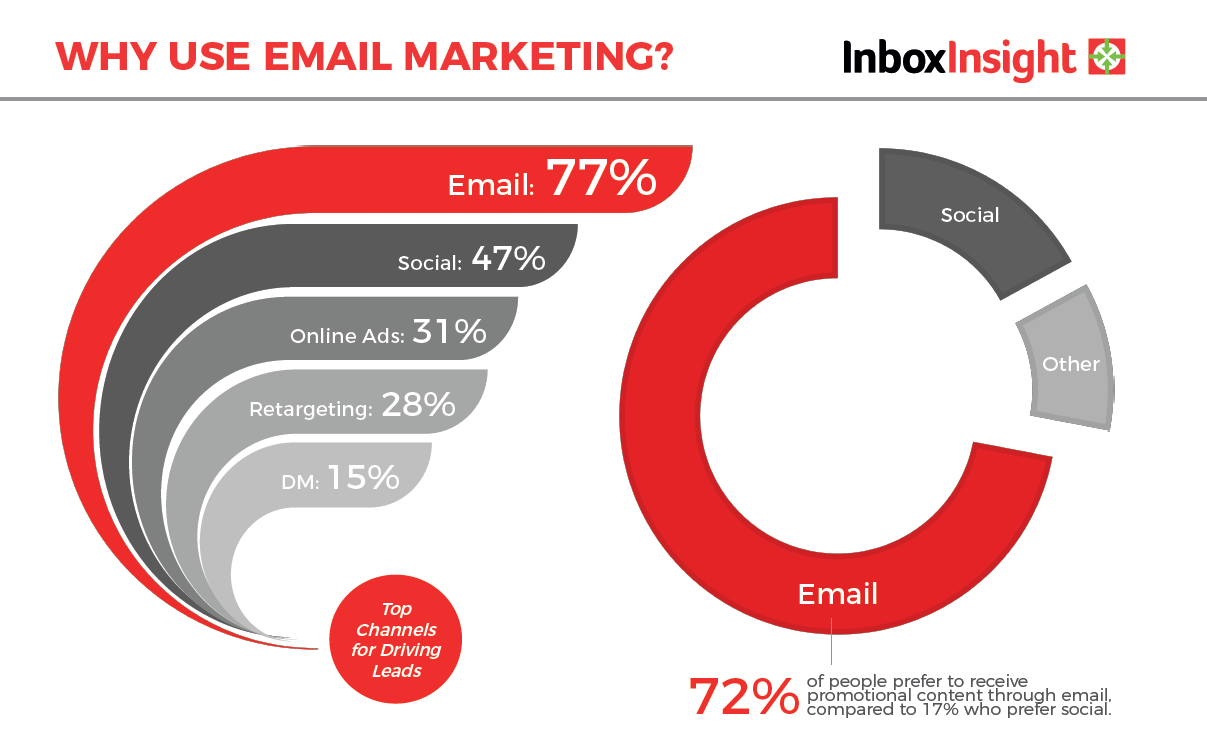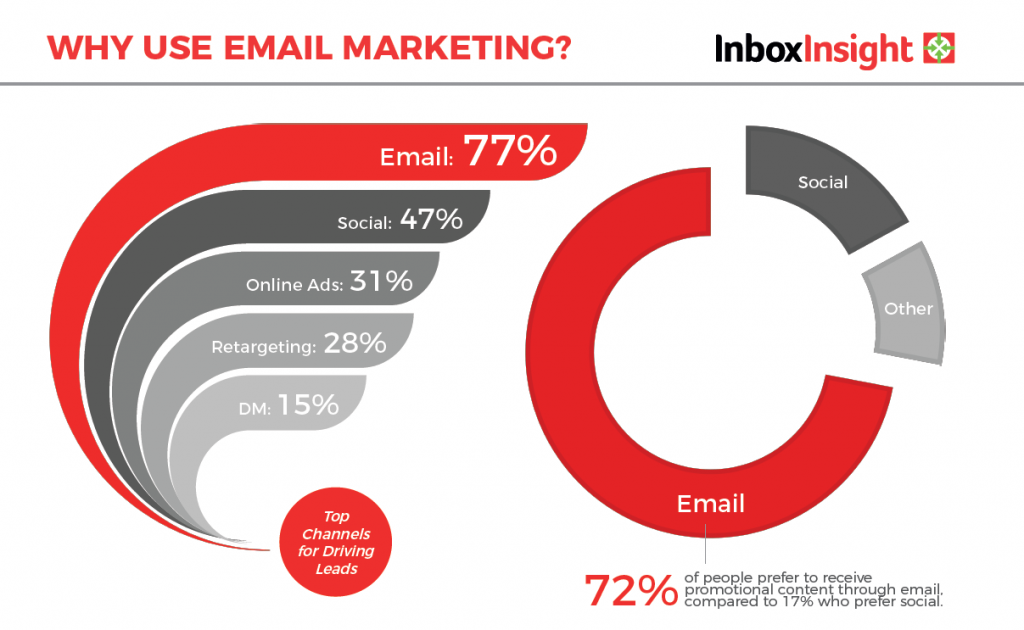 You might have noticed that social is in the second spot for being the most effective channel for driving leads and this is further supported by AddThis:
Email marketing is 40x more effective at acquiring customers than Facebook and Twitter combined. – AddThis
Today we're going to look at some of the benefits behind why email is so effective:
It's Cost effective
Developing an inbound marketing strategy is costly, time consuming and requires entire departments to be dedicated to it night and day. In the ever changing digital world, companies can't afford to be left behind in terms of marketing and so an outbound strategy is much more effective and provides the best ROI.
As stated by Econsultancy, for many organisations, email is not getting the attention it deserves:
Email again delivers highest ROI ahead of SEO, but is not receiving the budget spend…' Econsultancy
And this is having a big impact on the amount of leads that are being generated.
Content syndication allows for a larger and more targeted audience to be met whilst spending less budget.
Generates significant ROI
Many companies who use email marketing as a significant part of their strategy will testify to the overall effectiveness of this type of investment.
Companies that use email marketing estimate its overall ROI at 119% – MarketingSherpa
The evidence is irrefutable and this is further supported through content syndication. Outbound content syndication is done through emails that have been tested and then perfected due to results, allowing for maximum deliverability.
Embracing this type of strategy also allows the budget to be used in the most effective way as email marketing strategies will have already been determined as to what is the most effective and is more likely to provide a guaranteed return – a big difference to the more risky approach of developing your own strategy.
Reach a new audience
By investing in external content syndication, you're able to reach a whole new audience. This audience comes from a newly compiled list of emails and will be more targeted than if you were to do this yourself.
By reaching out to a content syndication specialist, a targeted list of emails can be compiled specifically for your current campaign. An exclusion list of current clients and competitors can also be applied to ensure the maximum amount of exposure is achieved to the right audience, thus producing a higher number of click throughs and leads.
This form of email marketing is highly effective and will strengthen your brand by eliminating the chance of sending irrelevant content to the wrong audience.
Control with expertise
One huge advantage of email vs. social media is its linear delivery model. – Jay Baer
The amount of control afforded to content syndication campaigns is significantly more apparent than that of other campaign strategies. Social has a very roundabout way of working whereas email is much more linear, as explained by Jay Baer. This means that your content is directly received by those you are targeting and leaves very little to chance.
By adopting an outbound content syndication strategy, you are able to access the knowledge of individual experts who are able to provide advice and additional support to create well-crafted content and deliver it to your targeted audience.
Although the delivering of the content is considered the hardest, it is by no means the end of it and teams who specialise in content syndication will screen the leads coming through, therefore only passing along those that are relevant to you and your criteria – avoiding the wasted man hours of screening each and every lead.
Despite all this, the control of the campaign is entirely within your hands throughout and can be adjusted, updated and tweaked as and when necessary to better align with your marketing objective.
For more information about content syndication and to discover how content syndication could help your marketing strategy, send us an email, or give us a call on 01962 835950.