We're here to get your content in front of the right professionals. See how our B2B demand generation process drives new opportunities to your business…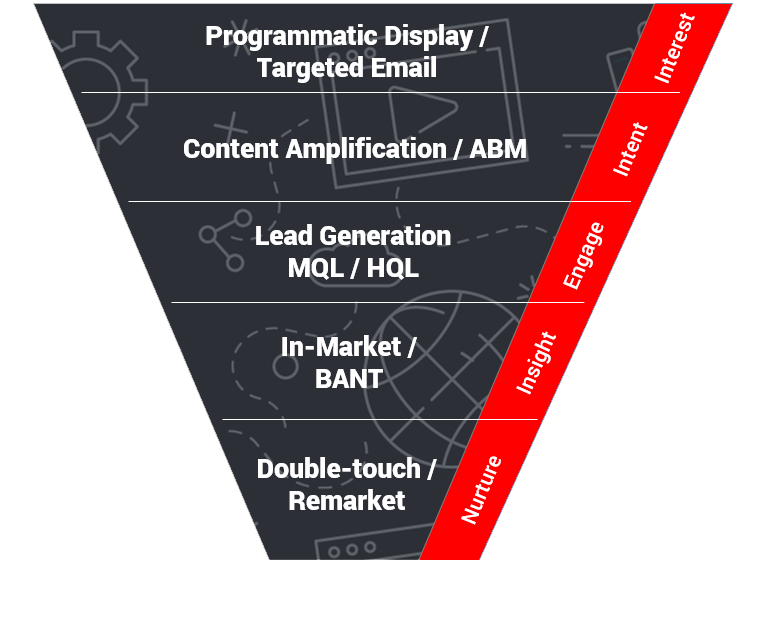 Interest – Target your audience profile within the IFP community to maximize reach and drive interest in your message.
Intent – Capitalize on audience intent and establish your authority through high quality content.
Engage – Commitment from the audience that they are interested in your topic by submitting through opt in lead capture.
Insight – Answer specific, detailed profiling questions to support the next stage of the nurture process.
Nurture – Re-engage the audience with additional content or messaging to provide value, enhance knowledge and grow awareness.
See what we do