Demand generation is a central component of an effective B2B marketing strategy. But as many B2B marketer will testify, demand generation campaigns don't come without their challenges.
This article will equip you with the knowledge you need to avoid these common pitfalls and make the most of your demand generation efforts.
Reading time: 6 minutes


Demand generation vs lead generation
It's a common misconception that demand generation and lead generation are the same thing. They're not, but don't worry – you're not alone if you get these two confused. We frequently see these terms wrongly interchanged.
Demand generation is an umbrella strategy for a range of coordinated marketing programs that seek to achieve your overarching goals.
Lead generation is not the same thing…
Lead generation is one aspect of demand generation that focuses on getting people's email address, usually through gated premium content. Many demand generation strategies carry an element of lead generation used on a tactical level to capture leads for nurturing.
The most successful demand generation strategies, however, acknowledge the need to generate leads at different stages of the buyer journey – not just people engaged at the top of the marketing funnel. This is because, thanks to the evolution of intent data and immersive digital experiences, potential leads are far more accessible at multiple touchpoints within their buyer journeys.
1. Going after the wrong leads
If you haven't spent time researching and planning your target audience, you're setting yourself up for failure.
Working in digital marketing means valuable first and third-party data are readily available to help you pinpoint the salient characteristics that make accounts attractive to your business.
What's more, intent data layers on valuable insights that enable you to better match your demand generation programs to your targeted DMU buying cycles.
This means your digital marketing campaigns can be super targeted, super effective and super profitable – given the right approach.
Further reading:
2. Disconnected demand generation tactics
Many traditional marketing campaigns focus on handing over leads to your sales function. This can often lead to multiple campaigns working in isolation, causing information silos and missed opportunities to cross-pollinate.
Properly planned and executed demand generation creates a more unified and comprehensive approach that ensures all your marketing initiatives work towards a shared agenda that goes beyond basic lead generation.
The key to success is aligning your tactical objectives to your overarching goals and setting the right control mechanisms to keep your campaigns on track.
As our diagram illustrates, demand generation tactics can be broken into a set of coordinated programs that while working to achieve their specific set of goals, all line up to achieve an overarching holistic strategy that covers the full customer life span: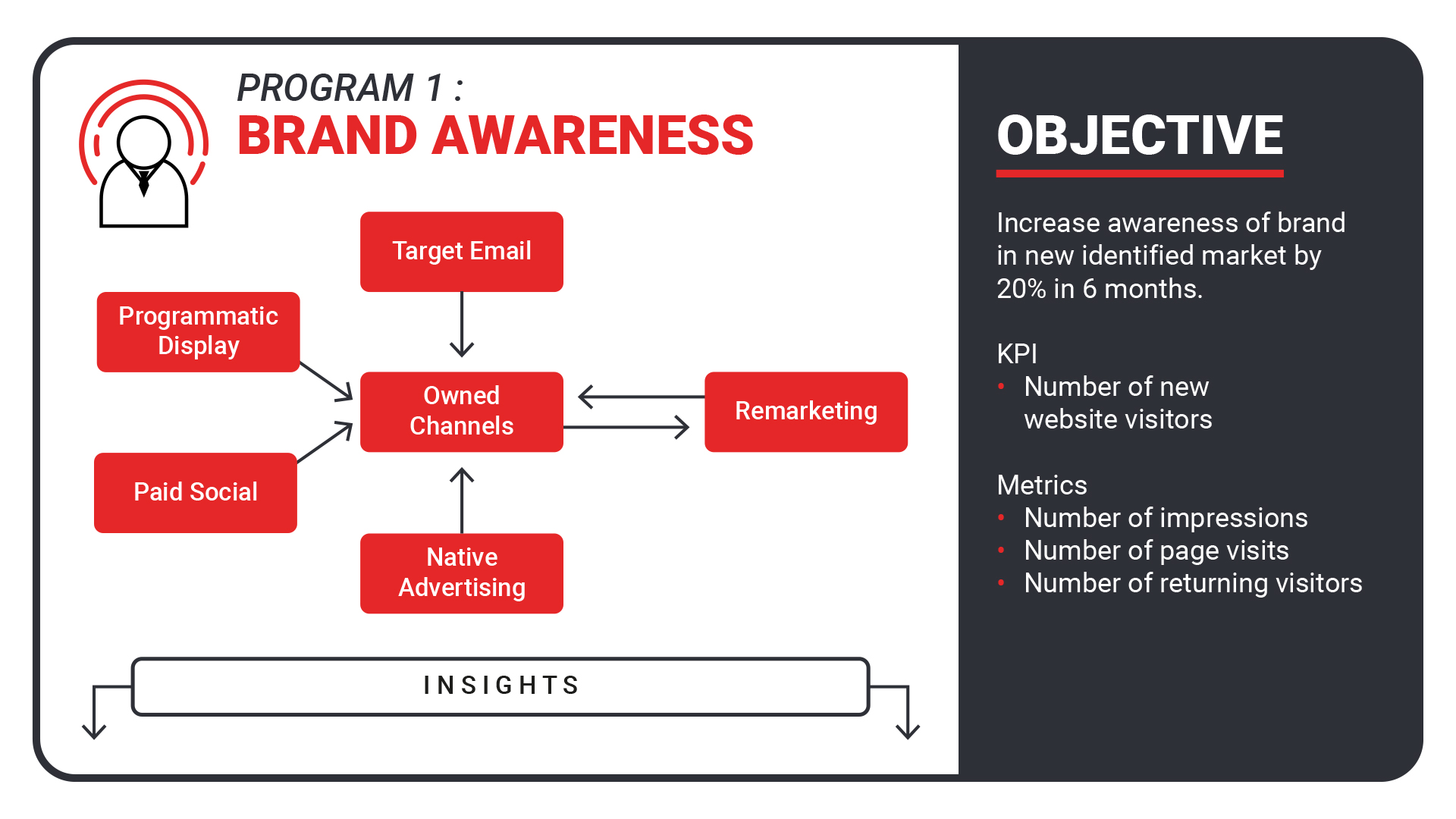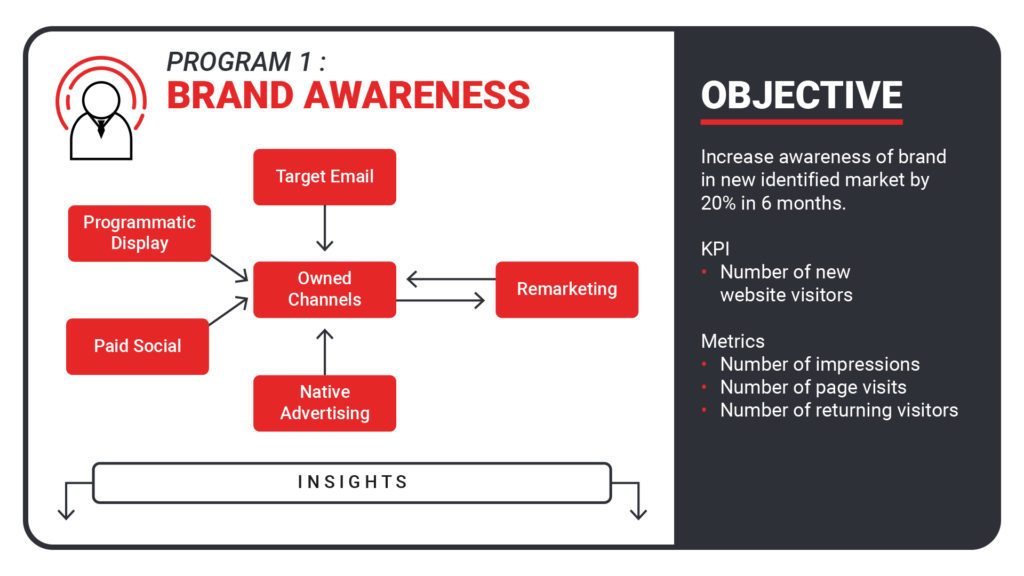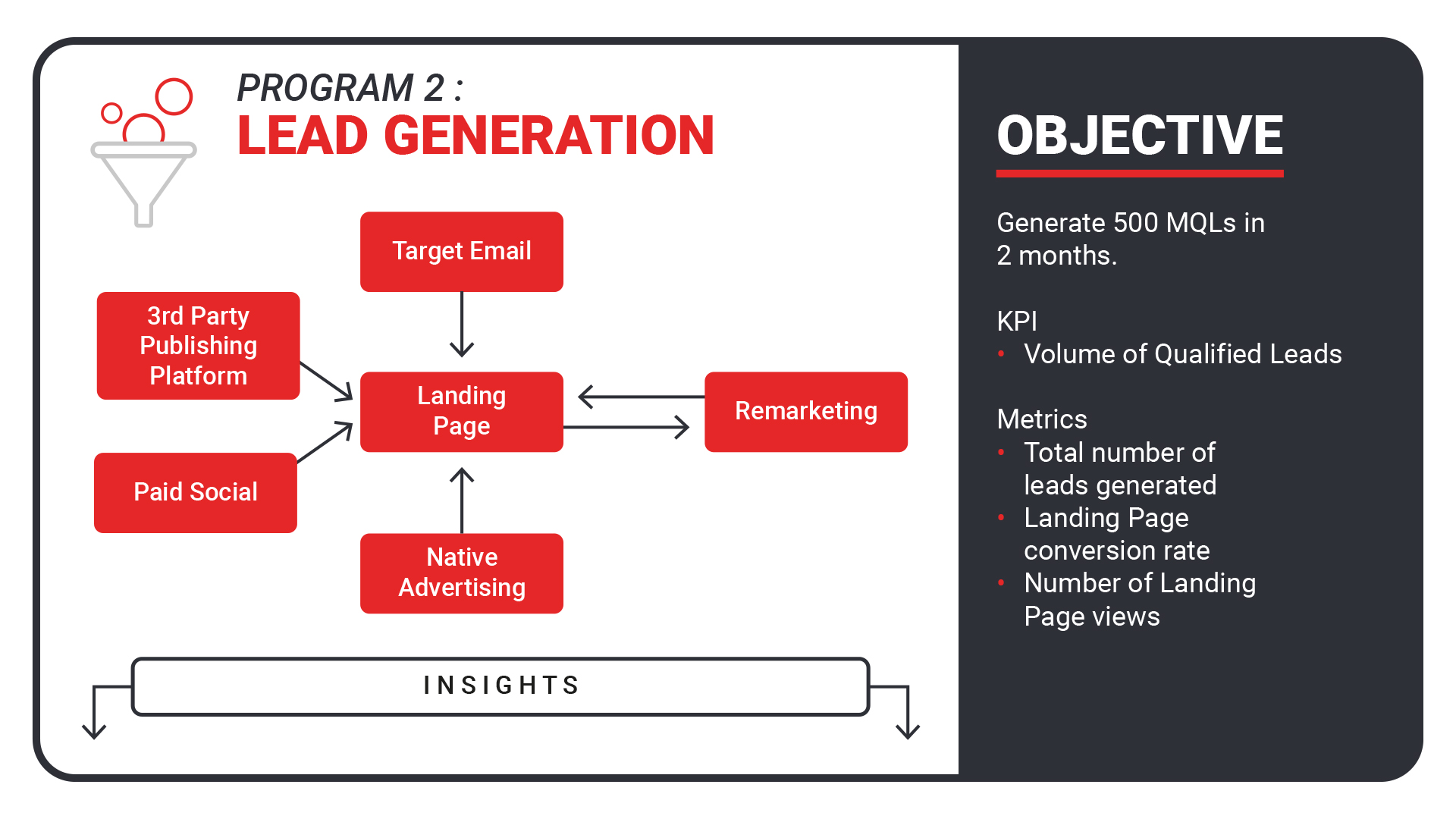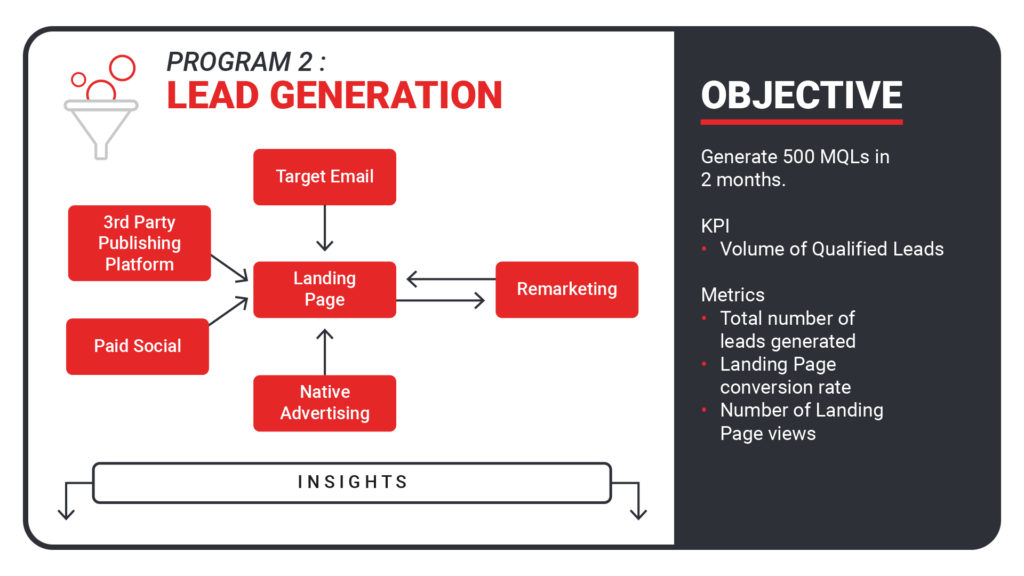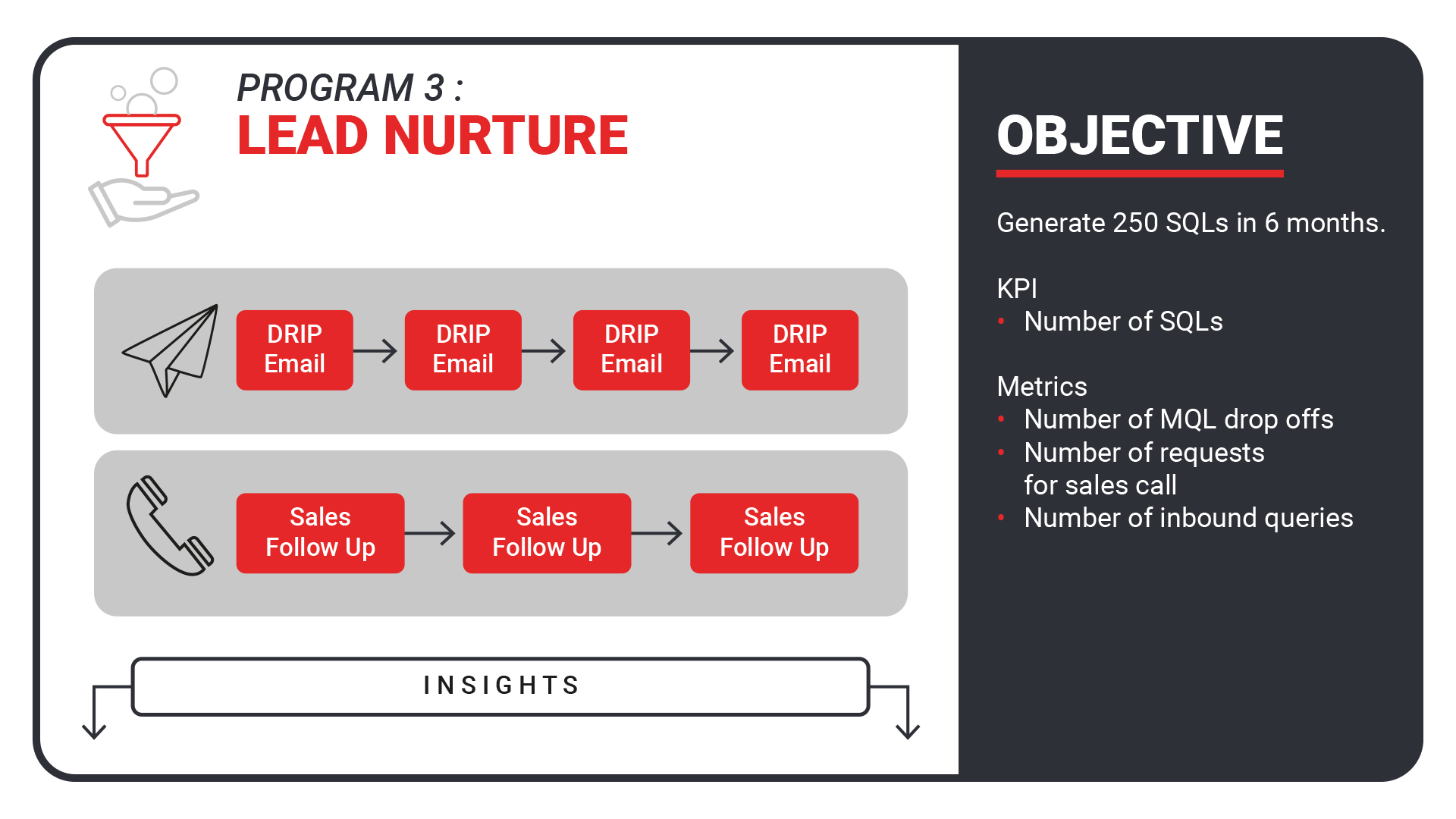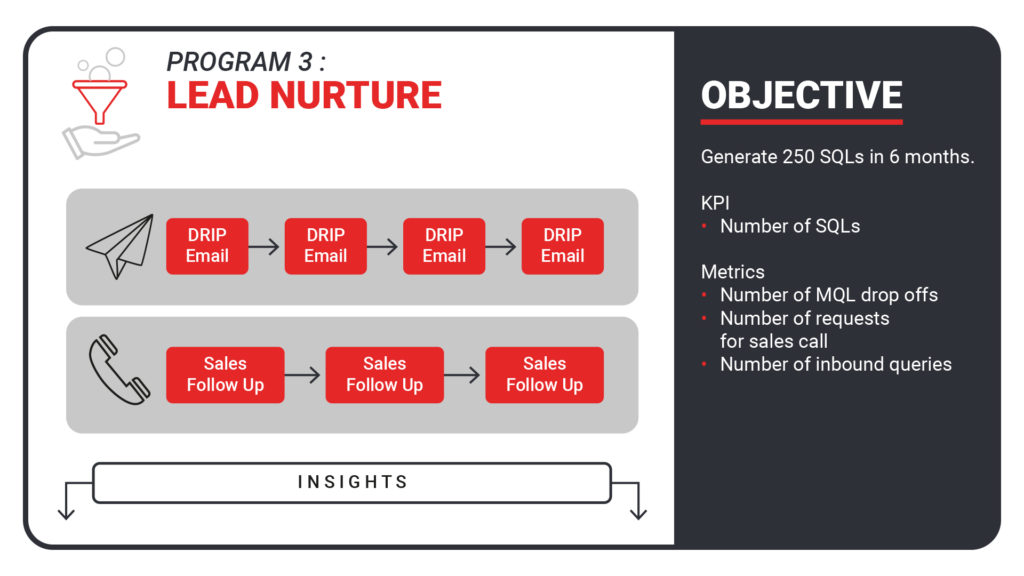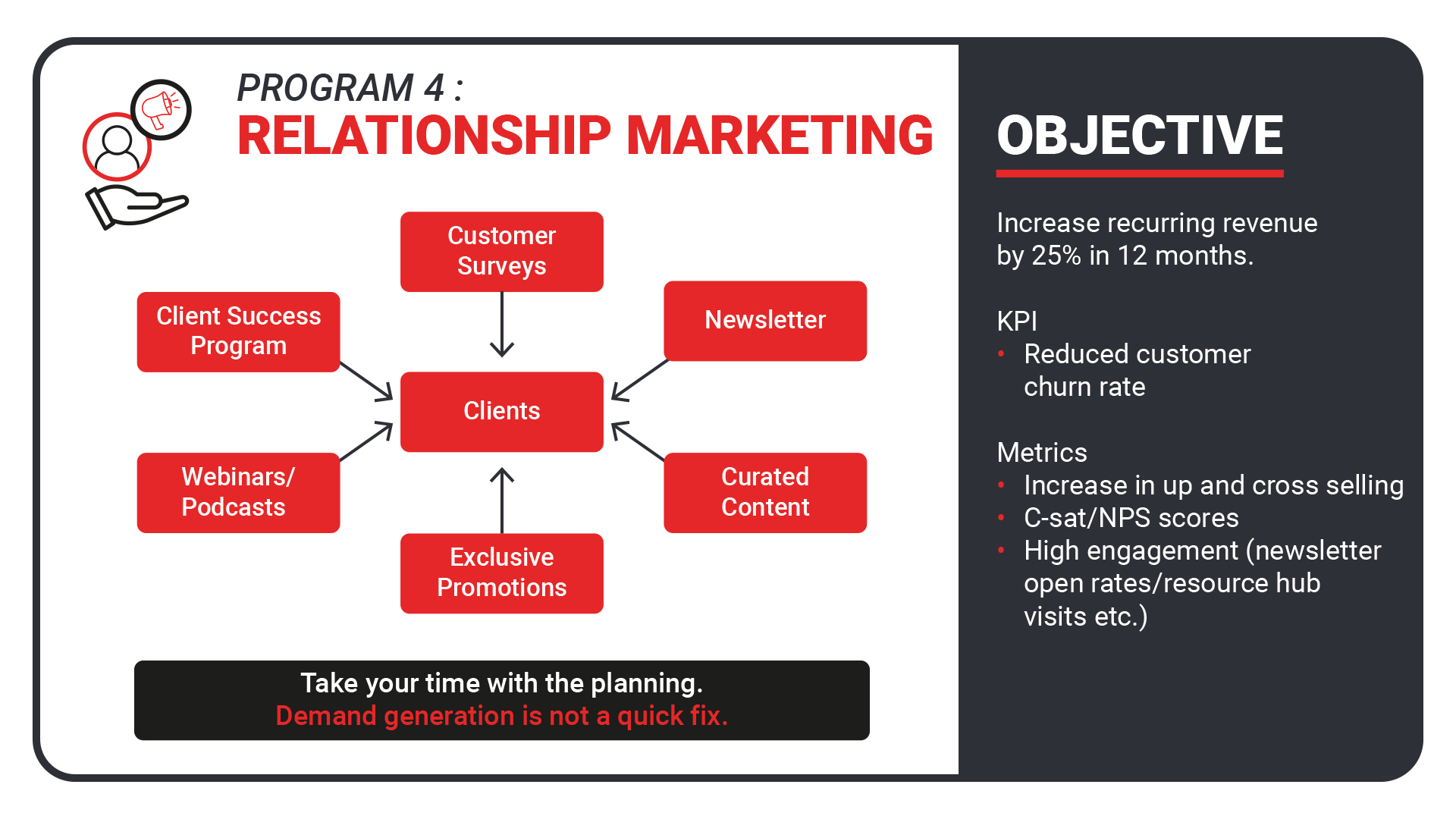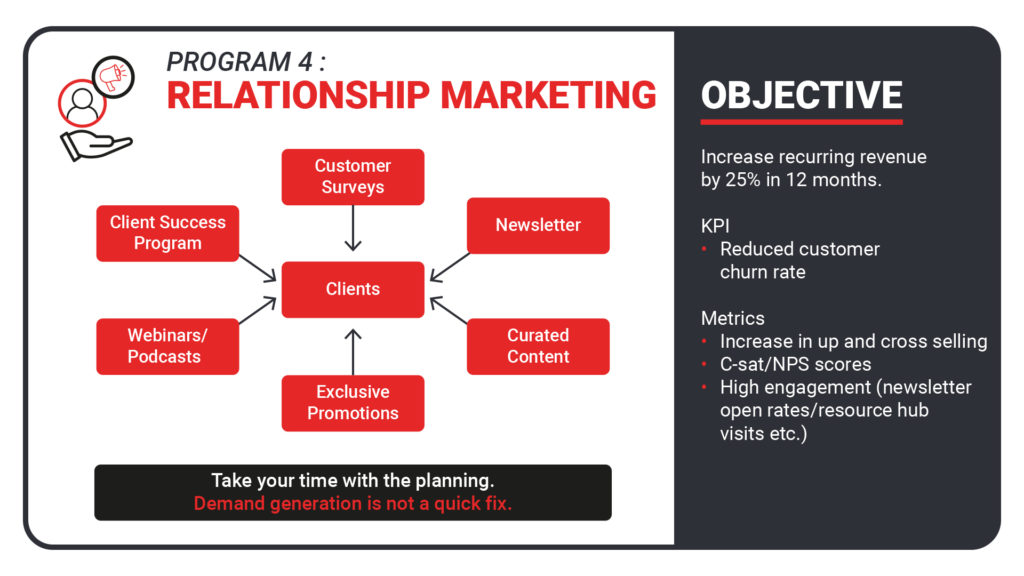 3. Taking a one-dimensional approach to your channel selection
You need to work hard, and often creatively, to make sure your message gets into your target audience's hands at the right time, at the right touchpoints. Relying on one marketing channel is no longer an option.
Today, a multichannel approach is compulsory if you are to compete in a content-saturated environment.
Before you decide on your channel distribution strategy, go back to your buyer research and look at the places your target market goes for content. There's no point in wasting time on Pinterest if everyone is on LinkedIn. But always base your decisions on data, not assumptions, and if in doubt, run an experiment.
A multichannel approach is also more conducive to creating immersive environments where your audience can more freely engage with different formats, content and touchpoints. We're seeing a growing trend in these types of content dissemination strategies as more and more brands seek to achieve ubiquity.
4. Not aligning your sales and marketing efforts
Bringing sales and marketing together can be difficult but is a prerequisite for successful demand generation.
As your activities rely on both teams working from the same page, communication, methodology and processes need to be discussed, agreed and documented.
Start by including both teams in your research and planning. Your marketing team will have lots of first-party data on buyer behavior from your website, previous marketing campaigns and research; meanwhile, sales teams have a more personal, hands-on experience of what happens away from the computer screen.
Your sales team can tell you who exactly is involved in the decision-making process, what their key concerns and questions are, and what other issues they have to contend with. Through combining knowledge, you can get a pretty accurate picture of your target market, buyer DMU and their internal processes.
The next step is to decide how your marketing efforts can seamlessly blend with your sales activities. When you plot out your demand generation programs, assign roles and clearly establish who has ownership of which elements.
Having a clear, structured approach helps reduce disagreements caused by miscommunication, while ensuring you deliver consistent customer experiences.
It will also help you track ROI from your marketing activities thanks to greater transparency and lead management.
Further reading:
5. A lack of lead nurturing
Lead nurturing generates 50% more qualified leads at 33% less cost (Forrester)
It doesn't matter how many high-quality leads you generate through your early demand generation activities, if you don't have the right lead nurturing programs in place you won't achieve your full ROI potential.
Email workflows are great at providing timely automated communications that drip-feed relevant information that generates long-term value exchanges with your audiences.
However, they're not the be-all and end-all of effective lead nurturing…
Many lead nurturing programs work on the assumption of a relatively simple sales funnel, where potential customers "at one stage" are encouraged to move "to another stage". But remember prospects may not move through your content in a linear fashion.
Purchase processes may be delayed, paused, re-started with different criteria or cancelled for reasons beyond your prospect's control. Your lead nurturing needs to be respectful of your prospect's time and schedule.
In order to accommodate the complex and often fluctuating needs of your potential buyers, it's worth considering the use of cookies and intent data to deliver timely messages in addition to your email workflows.
The pervasive nature of intelligent automated display has helped many of the world's most successful brands create immersive multi-touchpoint environments that propel the right opportunities through their demand generation engines.
6. Not offering enough free resources
With a competitive market, customers are always looking for the best deals and free resources. Companies that don't offer free items, be it a webinar, blog post, ebook or trial, are missing out on potential customers. Prospective customers are more likely to try a product or service if it is offered for free, and businesses that don't provide any type of free offering will have a harder time gaining traction and generating leads.
Additionally, B2B businesses should consider offering incentives and discounts to customers. Offering discounts on products or services is a great way to attract new customers and keep existing customers engaged. You should be creative with your discounts, as it will help you capture more leads and turn those leads into customers.
7. Losing track of campaign performance and reporting
Success should be defined early in the planning process, along with the marketing metrics by which you measure that success. This will pay off in the long run, enabling you to pinpoint any issue in your demand generation engine with greater ease.
You will also need a systematic and simple approach to producing and evaluating the data that matters.
Different information will matter to different people, so reports should be developed in conjunction with sales reps and management teams. Terms like marketing qualified lead (MQL) and sales qualified lead (SQL) need to be defined in themselves.
Typical marketing metrics often stop at the lead handover point, but in demand generation you have to think more strategically. Some activities, like face-to-face sales meetings or networking events, are hard to reduce to statistics. Reports should involve or relate directly to the revenue the company is earning.
Don't confuse top-level KPIs with the more granular campaign performance metrics you will use inside the marketing department to evaluate the success of different elements of a campaign.
Remember, demand generation is a holistic, end-to-end strategy. You may find you generate some quick wins but a large part of your work will take months or even years to demonstrate value. Some metrics are best understood in terms of trends over time, rather than quick wins and snapshots of success.
For more expert demand generation guidance download our whitepaper in full now…