Only 3% of your market is actively buying. 56% are not ready, 40% are poised to begin. (Vorsight)
How is your lead qualification set up to help you accurately pin point who your most motivated prospects are in your lead generation engine?
Mapping your lead qualification against your identified engagement touchpoints and digital tactics is an effective way of ensuring every opportunity is optimized. This will ultimately help you identify how to dial up your efforts to turn up the heat.
To help you generate super hot leads for your sales team, we've put together this useful visual: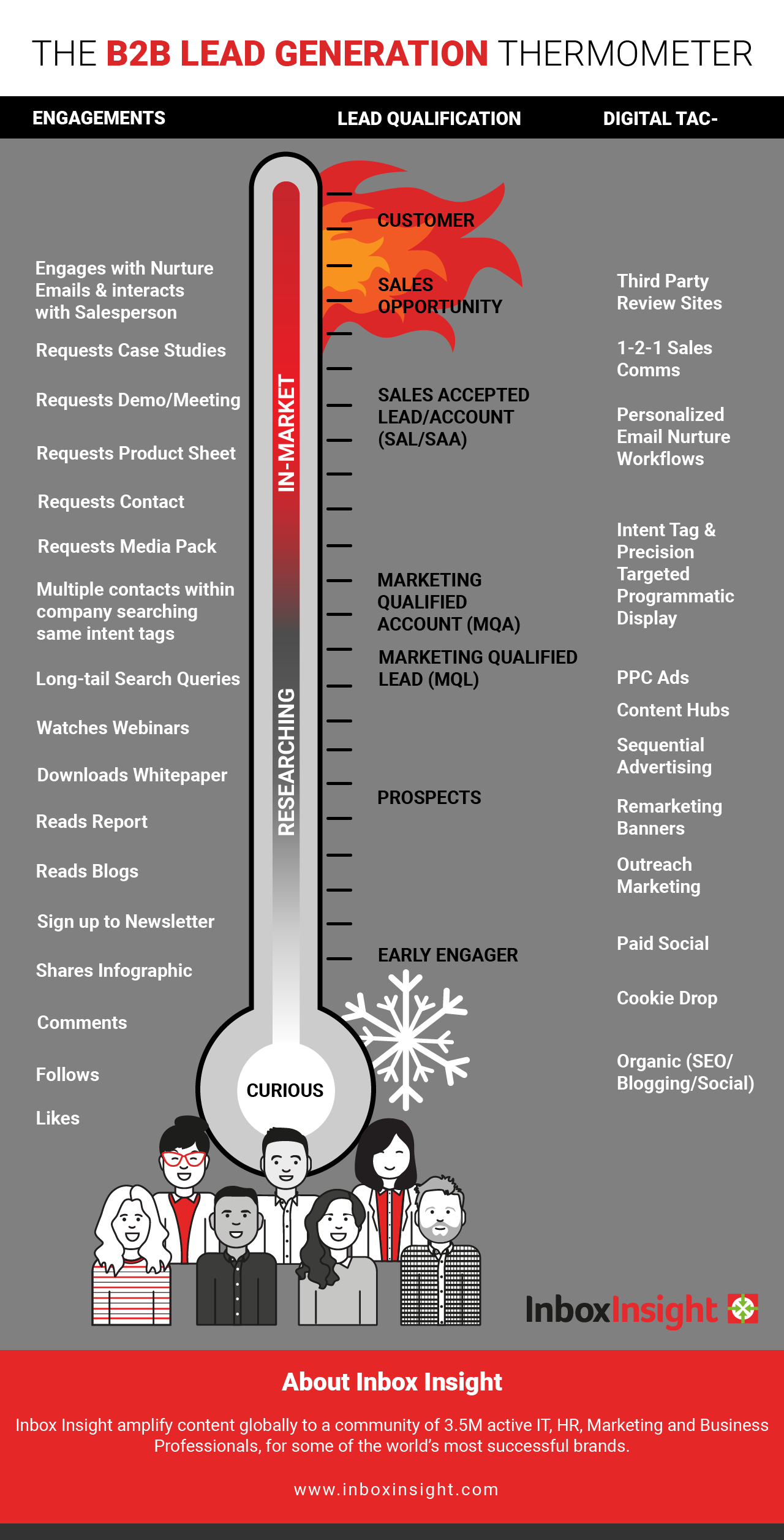 For more expert tips to help you achieve better converison rates from your lead generation activities, check out our latest resource: 5 'Must Dos' to Accelerate Your Lead Generation Startegy