A tasty blend of effective content marketing and demand generation can be the way to any potential B2B prospect's heart.
In part one we discussed how, with the right preparation, ingredients and serving portions, your target market will keep coming back for another helping and it will keep your pipeline nourished.
In this part we discuss how to deliver the fine dining experience to your prospects and how to wow them with freshly served content.
Run a Taste Test of your Fine Cuisine
Content marketing plays a major part in your online presence, and split testing is a vital ingredient when it comes to maximising the success of each and every campaign. And it doesn't have to be time-consuming and expensive. This article from Wordstream gives you five tips for running split tests – which won't give your accounts department kitchen nightmares.
Follow these four steps to make your message reach as far as possible and guarantee you results.
Step 1 – Plan your content from initial concept to publishing stage.
Step 2 – Do some split testing to establish which ingredients are having the biggest impact.
Step 3 – Analyse your results. This will form your overall campaign strategy ahead of rolling it out.
Step 4 – Spread the word!

Launch internally to your CRM database: Tell your regular diners what's happening.
Set up a lead nurturing programme: Follow a schedule. Monitor your menu closely and look for signs of progress throughout the cycle, ensuring necessary tweaks are made based on your findings.
Outsource: Investigate channels that can help you with your messaging. Tap into new audiences and new methods of advertising.
Social media sharing platter: To create more opportunities and close more business, be sure to share the news.
Customer Lifecycle Luncheon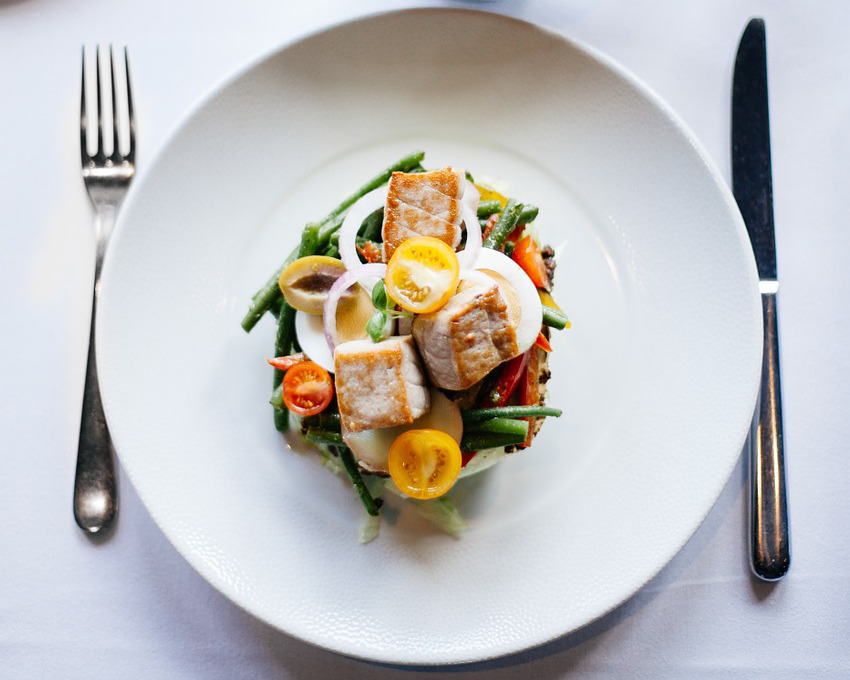 Your prospects may enjoy the odd lunch or snack from your kitchen, but as a marketer, your role is really to become the crème-de-la-crème of restaurateurs, and aim to get each prospect reaching full engagement. So taking as many leads from a starter to after-dinner coffee, and establishing an end-to-end customer lifecycle programme.
Tailor your menu to the needs of each buyer with a content strategy that they will identify with.
Have the means to monitor each data point.
Use email nurturing tactics to get your target market digesting as much to do with your company and its products, services and benefits as possible.
Before running campaigns, set up a lead scoring criteria and set baseline performance metrics for each stage of the funnel.
This added personal touch will extend the reach of your campaigns, increase conversion rates and, most importantly, drive revenue.
Lead Nurturing Neapolitan
Reaching leads at the right time can be tricky. Building meaningful relationships can be trickier still. Your demand generation team need to use highly targeted content to increase engagement, open and click through rates, which will ultimately bring more revenue. Here's how:
Step 1 – Keep prospect engagement high. If prospects disengage with your messages, leading to unsubscribes, your ingredients will go to waste.
Step 2 – Perform an audit of your existing content to ensure it is still relevant for your target audience
Step 3 – Identify key business drivers and buyers. Map out and pre-empt the end-to-end buying process.
Step 4 – Carefully serve your content to satisfy consumer appetites at each stage. Nobody likes too much of the same dish and remember to make your content easy to digest and aesthetically pleasing!
Lead nurturing is a powerful way to maintain engagement with future buyers – and establish their preferences and timing within the buying process. But this will only be possible if your lead nurturing programs deliver content that adds value and insight to your prospects' lives. Read this article to see how not to do it.
B2B marketing really is a recipe. Preparation and measurement is key. Using the right ingredients at the right time will make a superb dish, but compromising on quality and timing can be fatal…And, of course, once you have followed the recipe, you can get more creative and customise your dish further, which is the cherry on any marketing team's cake!
Your ingredients won't mix properly if you haven't read 'Part 1 – Preparation'. Click here to read it now.