Reading time: 2 minutes
If you haven't changed your approach to B2B marketing in the last 5 year, this article shows why you should.
Digital transformation, workforce rejuvenation and customer experience innovation, are just a few of the big disruptors that have re-energized the B2B buyer process. The strongest B2B marketing plans have adapted and evolved to meet the new buyer dynamic. This has meant making digital marketing tactics an integral part of the B2B marketing agenda, rather than an extension.
As part of our B2B marketing plan series, this article looks at what's been going on in the world of B2B marketing and how you can turn this knowledge into an actionable plan of attack.
What's Changed in the World of B2B Marketing in the Last 5 Years?
Here are 7 big changes you can't afford to ignore:
Millennials have come of age – 73% of Millennials are involved in B2B purchasing decisions (Forrester)


B2B buyers have taken their search online – 70% of the decision-making process is made up of researching digital content and utilizing social channels like LinkedIn to get access to key information (Ryan Erskine, Forbes)


Customer Experience (CX) prevails – 73% of B2B executives say they want a personalized, B2C-like customer experience (Accenture)


B2B buyers have a large appetite for content – more than 50% of B2B buyers view at least 8 pieces of content during the purchase process, and 82% of buyers viewed at least 5 pieces of content from the vendor prior to purchase (Forrester)


Snackable insights are key for early engagement – 76% of buyers say infographics are a valuable content format in the early stage of the buying journey (Demand Gen Report, 2018)


Buyers are more susceptible to certain content formats – studies show people have the ability to recall 65% of the visual content that they see almost three days later (HubSpot)


Trustworthy sources hold influencing power – 65% of content consumers strongly agree they have higher preferences for credible content from industry influencers (Demand Gen Report, 2018)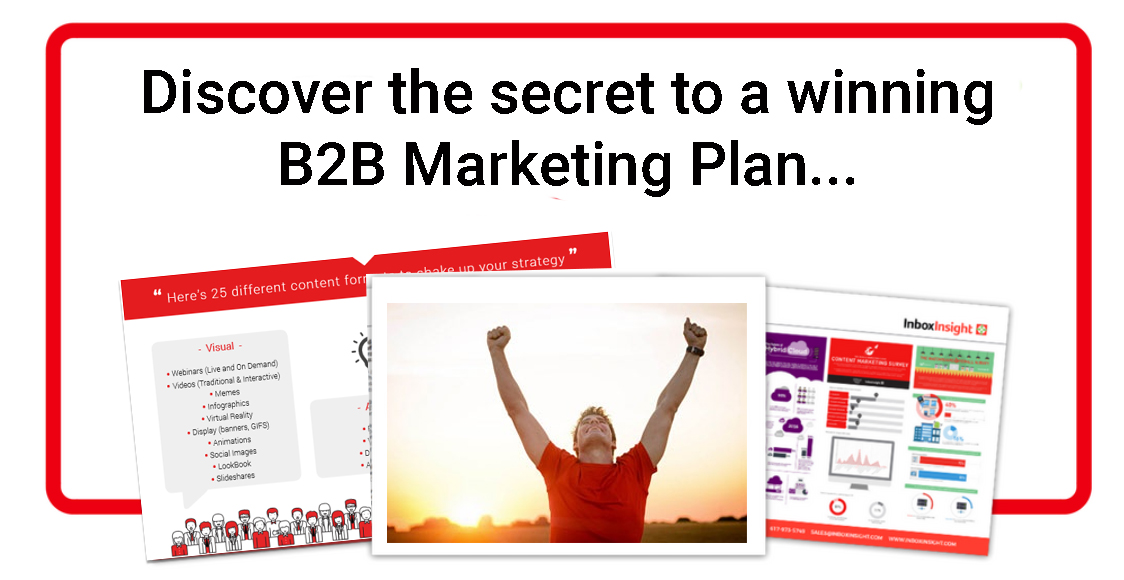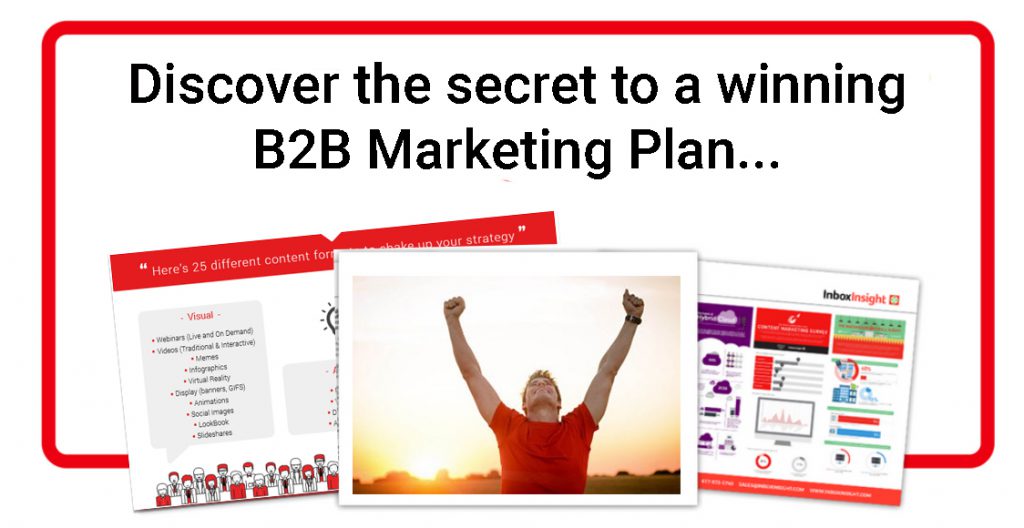 3 Tactical Take-Aways;  How the Strongest Brands are Turning this Knowledge into the Best B2B Marketing Tactics
 Marketing Tactic #1: Data-driven targeting
Audience segmentation has evolved over the last 5 years thanks to proliferation of digital data and analytics. This means, we no longer need to strike out in the dark in order to attract the right professionals for our business. We can use data analysis to interrogate our CRMs, pin pointing who the most valuable customer segments are.
Thanks to the transparency afforded by centralized management platforms, we are also able to better plot, track and improve customer lifetime cycles – from early engagement right through to post purchase behaviour.
This has seen the rise in account-based marketing strategies that leverage knowledge from existing accounts to formulate the targeting characteristics for new account acquisition.
What's more, our segmentation criteria has become a lot more sophisticated. Digital body language, intent signals and content consumption patterns are just a few performance related data points we can use to accelerate our audience understanding. All of which help us to design, deliver and evolve the best content experiences that bring in the right business.

The rise in AdTech that enables marketers to translate their segmentation criteria into precision based targeting to the right in-market B2B buyers has added a third dimension of tactical sophistication.
Dynamic creative triggered automatically based on user information such as behaviour, context or location is another big break through that is changing the face of B2B advertising as we've known it – the rise of Programmatic advertising is a prime example.
Bring yourself up-to-speed with B2B programmatic advertising here.
Marketing Tactic #2: Optimized content formats for digital consumption
B2B buyers are not just content consumers – they're content connoisseurs. This is because we live in an information rich, yet time poor world. Therefore, the digitally savvy millennial B2B buyer is far more selective about the types content they are willing to their invest time in. In fact, studies show many buyers are not willing to invest more than 5 minutes reviewing content (Demand Gen Report, 2018).
What does this mean for your content strategy tactics?
The strongest brands don't just accept this paradigm, they actively work with it to inform their tactical approach.
This means rather than investing the majority of their marketing content budget on one long-form piece of content, they recognise the importance of creating a range of digital content formats optimized for different devices, attention spans and information needs.
Content re-purposing is a great example of how this can be achieved through creating multiple content assets from one pillar piece of content. Whilst providing a greater level of choice for your discerning readers, this operates well on a tactical level through widening the amount of touchpoints you create for your target audiences to intercept and engage with your message.
Explore further: 6 Popular Content Re-Purposing Quick-wins You can Use Today
Marketing Tactic #3: Content amplification with flex appeal
The modern B2B buyer cycle is longer and more complex than it was 5 years ago. Buyers are more likely to flex across the buyer stages in a non-linear fashion, especially when you consider how members of the decision making unit (DMU) enter and exit at different stages.
To add to this, 2019's B2B buyers aren't just after content, they're after content experiences. This means you need to work harder to meet their demands.
One solution is to build content rich environments that give them what they want, when they want to hear it.
This can be achieved through leveraging a multi-channel approach that builds out fully emmersive digital eco-systems that surround your audiences with the right messages, at the right stages of their buyer journey.
In order to achieve this, you need to consider all the assets and channels you have at your disposal, and consider how they will work together. Not only is it important for you to be wherever your customers are, campaigns that span multiple channels have greater impact.
The more you can understand your target audience's digital footprint, the better you can build out an accurate digital eco-system that reflects their behavior. The strongest brands use a combination of first party along with second and third party data to gain visibility over the digital behaviors of their intended audiences. They then translate this knowledge into multi-channel campaigns that trigger the right messages, at the most relevant times.
To learn how to surround your target audiences with the right content, check out our multi-channel approach to demand generation.